Little Dreams Foundation Charity Brunch – May 17th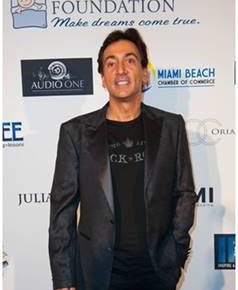 Music Technologist David Frangioni is set to perform during the Little Dreams Foundation brunch on May 17. Scheduled to attend is Phil Collins, among other celebrities and musical personalities. The performance is hosted by David Frangioni and the band What You Know, featuring the son of Phil Collins, Nicholas Collins. Proceeds of the brunch will support Young Talents Class of 2015-16. For more please visit www.ldf.cc 
The Little Dreams Foundation (LDF) charity is close to Frangioni's heart, as it helps young, underprivileged children obtain lessons, career direction, and mentoring at a time when they need it most. When David turned two years old, he was diagnosed with retinoblastoma, cancer of the eye.  Since then he has been blind in his right eye, but he says that music has been his refuge.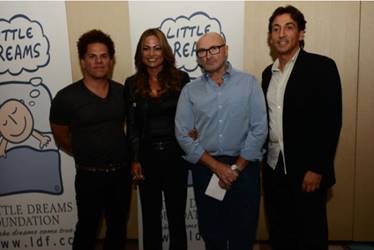 Today, he can give back to kids that are suffering from cancer and provide a helping hand during this difficult long journey, something he did not have while growing up in Boston. "Nothing is easy, everything worthwhile requires hard work. LDF gives kids the opportunity to learn how important hard work really is, while getting invaluable coaching along the way. All this is at no cost to the children, because it is funded by donations to the LDF. It's a wonderful cause," says Frangioni, "with great results to show." Advertisement
A musician since the age of eight, Frangioni has mentored hundreds of students in performance-coaching and digital audio workstations (with two different companies serving the music business in seven cities throughout the USA). Immersing himself in all aspects of technology, David quickly became a leader in the music industry in digital audio and video technology, computer based workstations, and MIDI systems. He is credited with being at the forefront of home recording studio design and integration. David is considered a pioneer in the surround sound world both as an installer, consultant, and mixing engineer. He co-produced and engineered the first 5.1 digital surround sound music mixes ever on CD for DTS in 1995.
Frangioni is also the recipient of dozens of gold and platinum albums as technical consultant, engineer, and/or programmer since 1987.  His credits include the Rolling Stones, Ringo Starr, Elton John, Bryan Adams, Journey, Styx, Shakira, Rascal Flatts, Aerosmith, Ozzy Osbourne, and Cher.
David's philanthropy extends to his being on the board for the Little Dreams Foundation with Orianne and Phil Collins and Romero Britto. He also serves as musical director and is on the board for Musician's On-Call, a role that finds him performing for children at hospitals throughout the year. Advertisement