Showroom: Toontrack EZdrummer 2 Hip-Hop EZX Expansion Pack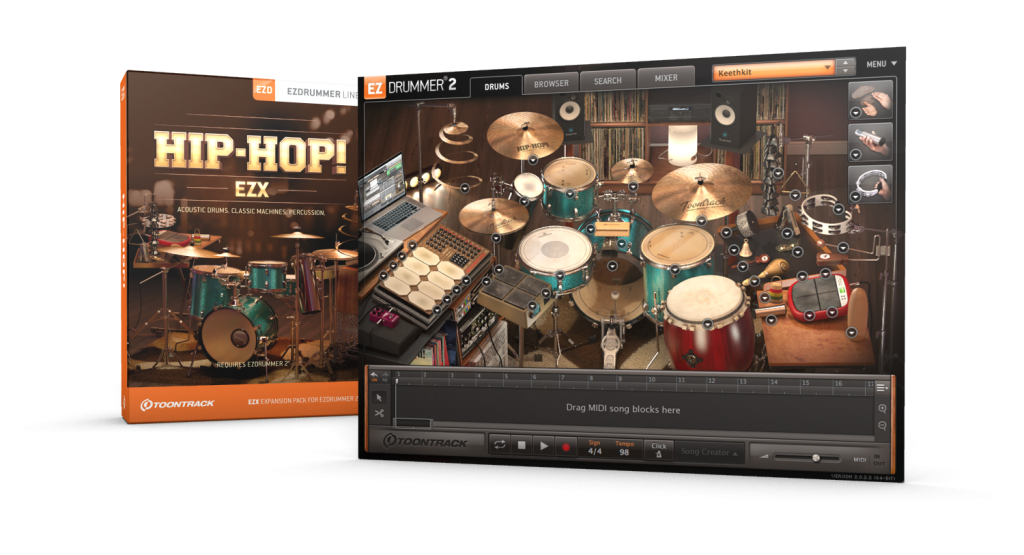 Toontrack has released a third EZX sound library expansion, called Hip-Hop EZX, since the EZdrummer 2 launch in 2014.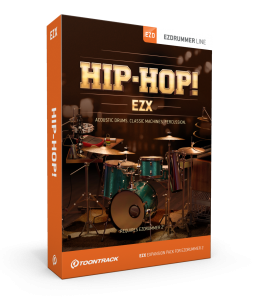 "This is easily one of the most comprehensive products in the history of the product line," said Mattias Eklund, Toontrack's head of sound design. "It covers hundreds of electronic sounds, essential percussion, timeless acoustic drums and some of the best and most creative kit presets we have ever released."
Produced by Mattias Eklund and Alexander Juneblad, the Hip-Hop EZX is rooted in authentic acoustic drums, but mixes, matches, and merges them with timeless drum machine sounds, orchestral percussion, and other creative elements to form unique hybrid kits. Sixteen acoustic snares, eighteen acoustic kick drums, twenty-two mix-ready drumsets, and hundreds of percussive pieces are available from the clean and polished sound of neo-soul and the mean and electronic Southern trap tones to the dirty, rugged New York "boom bap." The Hip-Hop EZX includes custom MIDI drum grooves for each kit preset.
Find more information at www.toontrack.com/hip-hop/.