News: Legendary Drummer Harvey Mason to Receive Honorary Degree at Berklee Commencement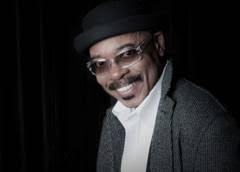 Berklee College of Music president Roger H. Brown will present drum legend Harvey Mason with an honorary doctorate at Berklee's commencement ceremony on Saturday, May 9, at the 7,000-seat Agganis Arena at Boston University. Honorary doctorate recipients are recognized for their achievements and influences in music and for their enduring contributions to American and international culture. Past recipients include Duke Ellington, Aretha Franklin, Dizzy Gillespie, Quincy Jones, Jimmy Page, Smokey Robinson, Steven Tyler, Loretta Lynn, David Bowie, Juan Luis Guerra, Annie Lennox, Paco de Lucia, Carole King, Willie Nelson, Alison Krauss, George Clinton, Plácido Domingo, and A.R. Rahman.
Harvey Mason is among the most recorded and in-demand drummers of all-time. A multi-Grammy nominated session drummer, producer, composer, and recording artist, he has worked with a pantheon of musical giants, including Barbra Streisand, James Brown, Herbie Hancock, Beyonce, Christina Aguilera, Usher, Jennifer Hudson, Frank Sinatra, Ray Charles, Bjork, Carlos Santana, Michael Jackson, John Legend, Carole King, James Taylor, George Benson, and the London Symphony Orchestra. He has composed music for film, TV, and commercials and has written songs recorded by Nancy Wilson, Herbie Hancock, Mary J. Blige, Notorious B.I.G., Lupe Fiasco, Nelly, P. Diddy, and T.I.
Harvey Mason's groundbreaking and distinctive style has influenced generations of drummers. The recipient of the 2015 Modern Drummer Readers Poll award for best fusion drummer, he remains active as co-leader and founding member of the jazz group Fourplay, as well as with his newest recording project, Chameleon. Advertisement
For more information, visit www.berklee.edu/news.