News: Drummer Han Bennink and Holland's ICP Orchestra Celebrate Recent CD, <em>East of the Sun</em>, With US Tour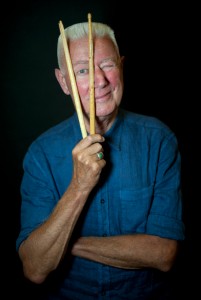 World-renowned Amsterdam-based Instant Composers Pool (ICP) Orchestra and famed experimental drummer Han Bennink are celebrating the release of their recent CD, East of the Sun, with a thirteen-date US tour starting May 2, 2015, in Chicago, Illinois. Information about the tour, including links to order tickets, is included below.
Saturday, May 2 and Monday, May 4
Constellation, 3111 North Western Avenue, Chicago, IL
Tickets $15 to $20
http://constellation-chicago.com
Mix of performances including ICP Orchestra, mixed groups of ICP players and Chicago players and ICP players with dancers.
Tuesday, May 5
Trinosophes, 1464 Gratiot Avenue, Detroit, MI
Tickets $10 to $20
http://trinosophes.com or 313-737-6606
Wednesday, May 6 through Friday, May 8
Roulette, 509 Atlantic Avenue, Brooklyn, NY
Tickets $25/$20 students/seniors advance; $30/$25 students/seniors at door
http://roulette.org/events or 917-267-0363
Saturday, May 9
Albright-Knox Art Gallery, 1285 Elmwood Avenue, Buffalo, NY
Tickets $10/$5 members
http://www.albrightknox.org/ or 716-882-8700
Monday, May 11
Caspe Terrace, 33158 Ute Avenue, Waukee, IA
Tickets $35/$30 advance
abe@trilixgroup.com or 515-279-6452
Thursday, May 14
The North Door, 502 Brushy Street, Austin, TX
http://www.ndvenue.com/
Presented by Epistrophy Arts http://epistrophyarts.tumblr.com/
Friday, May 15
Outpost Performance Space, 210 Yale Boulevard Southeast, Albuquerque, NM
Tickets $25/$20 members and students
http://outpostspace.org or 505-268-0044
Saturday, May 16 (Two Sets: 7 pm and 9:30 pm)
The Royal Room, 5000 Rainier Avenue South, Columbia City, WA
Tickets $20/$18 Earshot members and seniors, $10 students and veterans
Presented by Earshot Jazz http://www.earshot.org/Events/Promo_Pages/promo_2015_05_ICP.html or 206-547-6763
Sunday, May 17
Redeemer Lutheran Church, 5431 NE 20th Ave, Portland, OR
Tickets $15 suggested price (tickets sold on a sliding scale)
Presented by Creative Music Guild: http://creativemusicguild.org
Tickets available at http://icpinportland2015.brownpapertickets.com Advertisement
The nine-piece Instant Composers Pool (ICP) Orchestra has earned worldwide acclaim for its inventiveness, musical genius, and unpredictable stage antics. The group includes world-class improvisers Han Bennink on drums, Michael Moore on clarinet and alto saxophone, Ab Baars on clarinet and tenor saxophone, Tobias Delius on clarinet and tenor saxophone, Thomas Heberer on coronet, Wolter Wierbos on trombone, Tristan Honsinger on cello, Ernst Glerum on bass, and Mary Oliver on viola, violin, and vocals.
For more information, visit www.ICPorchestra.com.