Showroom: Sonivox Tony Coleman Drums Sample Library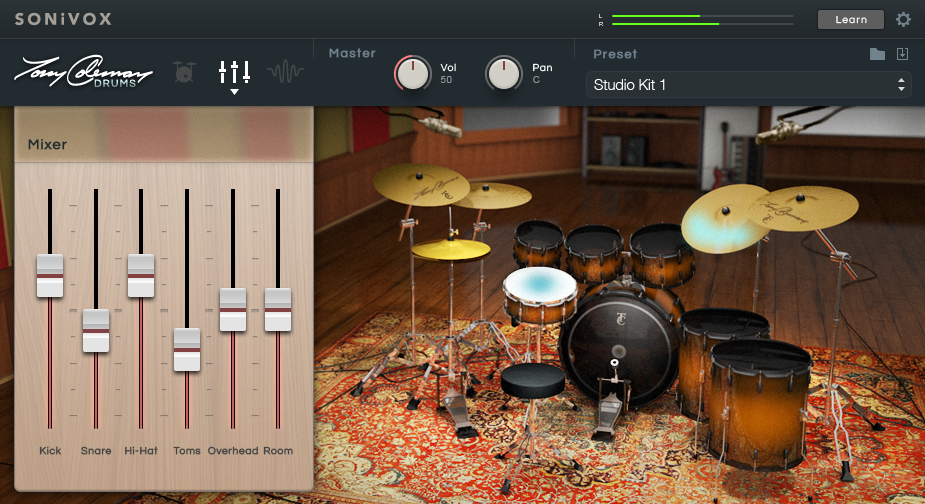 Sonivox has released Tony Coleman Drums, an all-new sample drum instrument for drummers, producers, and songwriters. Using a MIDI keyboard, electronic drums, or pad controller, users can access 10 GB of Tony's blend of playing, timing, and touch to enhance their songs and performances.
Renowned for his work with B.B. King, Etta James, Buddy Guy, and Albert King, Tony's drumming was captured over four days at Ardent Studios in Memphis, Tennessee, using gear from the likes of API, Neve, SSL, Neumann, Fairchild, Vintech, DW Fearn, AEA, and more. Select kick and snare samples were tracked to a Studer 827 two-inch analog tape machine. Users will able to optionally trigger select samples with the highly desirable effect of tape compression. Complemented by a high-definition audio engine, each sample translates the session's realism and detail to any modern digital audio workstation.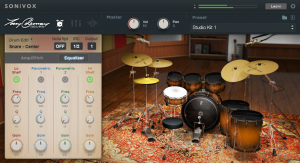 "I've done a lot of blues and soul records, and when it comes to drummers, Tony is the cream of the crop," said project recording engineer Pete Matthews. "I've never been a part of a project with this level of detail, and in the end, we pulled out all the stops to replicate the nuanced playing of working in the studio with a real drummer." Advertisement
The recordings faithfully acquire Coleman's maple Mapex Saturn series kit, complete with hand-selected Sabian cymbals. Drum parts can be adapted to any project by way of the instrument's editing and mixing capabilities. Users can adjust pitch, envelope, EQ, and filter settings for each drum or cymbal and an all-new mixer provides per-part level, panning, and ambiance control. Post-processing effects include compression, reverb and EQ.
"This new instrument brings an inimitable sound and feel to even the most modest studio," said Jennifer Hruska, Vice President of Software Development at Sonivox. "Tony was the perfect drum source, and incorporating Ardent's collection of choice analog gear was absolutely magical. Our new audio engine is icing on the cake. Close your eyes and you are there."
"Sonivox captured the way I tune, the way I play, it all comes across like Tony Coleman," added Tony. "It's really special to me. I'm honored and excited to be a part of this project, and musicians of all types are really going to enjoy it." Advertisement
Tony Coleman Drums will be available in AU, VST, and AAX formats with a list price of $149.99.
For more information, visit www.sonivoxmi.com.