Showroom: New Vic Firth Accessories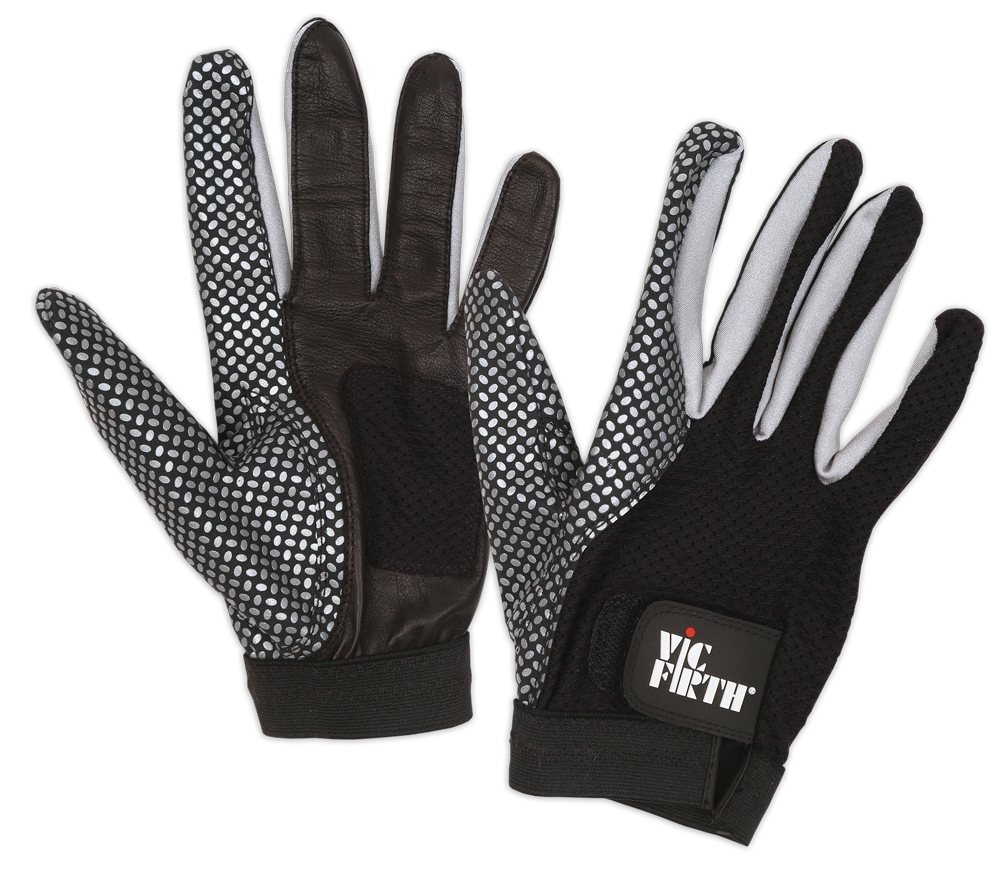 VicGloves are specially designed to protect the player's hands without sacrificing feel. Crafted from premium cabretta leather, these gloves feature a ventilated synthetic mesh palm and back and a synthetic rubber grip on the thumb and forefinger for extra grip and control. VicGloves are available in small, medium, large, and extra-large.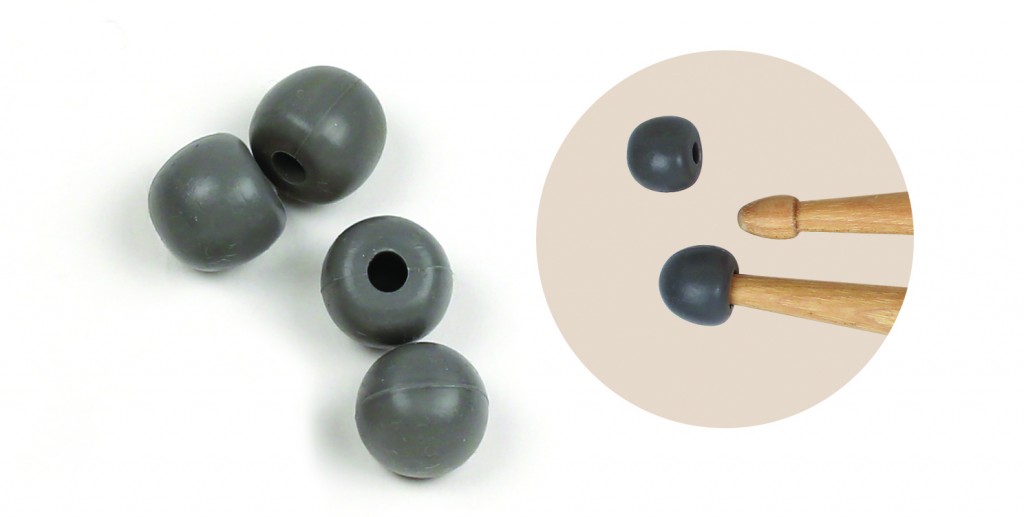 Vic Firth Universal practice tips feature a special molded-rubber design that creates a secure grip on the existing tip and allows for easy application and removal. The hardness of the rubber tip is said to produce an authentic feel and also creates interesting timbres when played on drums and cymbals. Each package contains two pairs of rubber tips.
"Since the introduction of our Chop-Out rubber-tipped marching and drumset practice sticks, we have had countless requests for the rubber tips themselves; tips that could be applied to any stick a player already owns," states Neil Larrivee, Vic Firth director of education and new product development. "With the new Vic Firth Universal Practice Tips, a player can now convert virtually any drumset or concert stick model into a quiet practice stick within a matter of seconds." Advertisement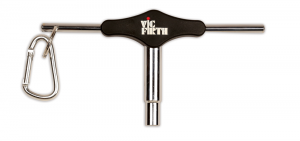 The new Vic Firth High Tension drum key provides the added leverage needed to tune drums in any high-tension environment. The plastic grip conforms to the hand, adding a significant degree of comfort while tuning. The High Tension drum key comes with a carabineer for easy clip-on accessibility.
For more information, go to www.vicfirth.com.