Showroom: Roland RH-300V V-Drums Headphones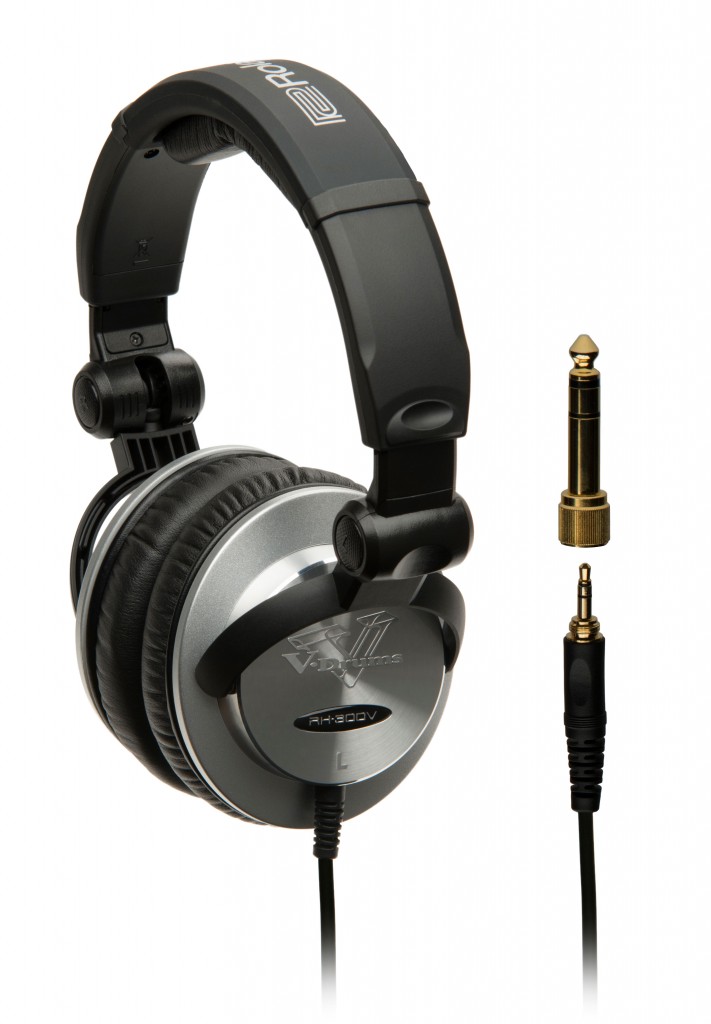 Optimized specifically for use with V-Drums and other Roland percussion products, the RH-300V is said to deliver accurate, punchy sound for personal monitoring during practice, recording sessions, and performances.
The RH-300V features dynamic drivers and a closed-back, circumaural design that fits completely around the ears for excellent isolation from outside sounds. The single-sided straight cord is 2.5 meters long, providing ample length for playing comfort when connected to the headphones jack on a V-Drums sound module.
The RH-300V is available in a silver and black finish with the V-Drums logo on the outside of each ear cup, and the headphones fold into a compact size for easy storage and transport. A gold-plated .125″ (3.5 mm) stereo mini-plug and included .25″ (6.35 mm) adapter offer support for standard headphones jacks on all types of devices. Advertisement
For more information, visit www.rolandus.com.