Showroom: LP Revamps Its Cowbell Mounting System With Larger Eyebolt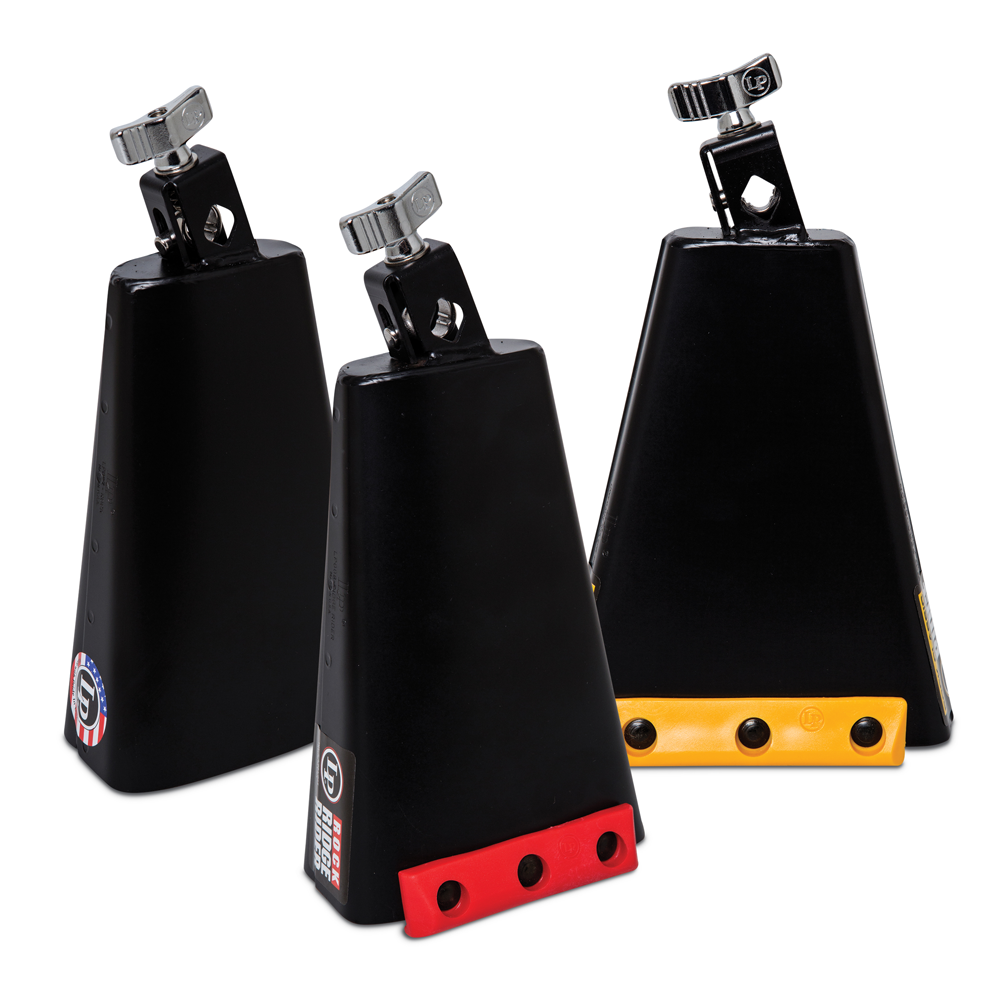 LP's new mounting assembly's eyebolt is spring-loaded and self-aligning, and accommodates .375″ and .5″ diameter tom arms. The patent-pending mounting system is available on three models, the Rock Bell, Rock Ridge Rider Cowbell, and Rock Classic Ridge Rider Cowbell.
Victor Filonovich, LP's Director of Product Development, said, "We wanted to take the best cowbells in the world and make them better. We thought about the basics and developed a patent-pending, spring-loaded eyebolt, which locks the bell into position, ready for mounting. Players will be able to mount them anywhere because they accept tom arms up to a half-inch diameter. These two advancements noticeably ease cowbell mounting and set up.
LP's Rock cowbells are manufactured in the USA, feature the new patent-pending mounting system, and are manufactured from 14-guage steel, which provides added strength. Designed for the drumkit player, they are said to emit a rich, cutting sound that is low in pitch and moderately dry. Advertisement
The Rock Cowbell lists for $65.99. The Rock Ridge Rider and the Rock Classic Ridge Rider feature the Jenigor bar, red or yellow, respectively, that dampens sound, reduces stick breakage, and resists denting. Each lists for $84.99.