Drummer Blog: Big Something's Ben Vinograd on the Real-World Education of the Road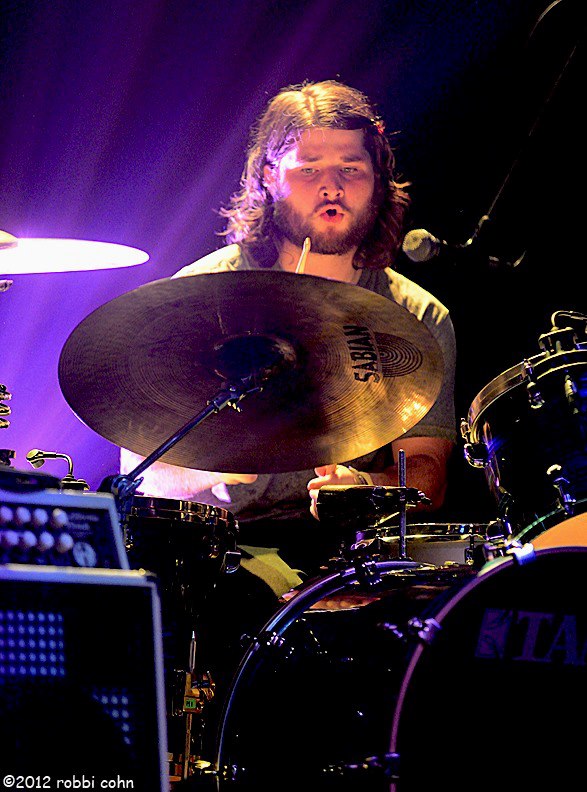 Hello, all! Ben Vinograd here, drummer for the band Big Something. In trying to figure out what to write about and what I've experienced in my young life so far, I pored over the blogs of all the wonderful drummers on the site and looked at what they had to say. One that stood out was from Bobby Deitch. Along with his son being one of my favorite drummers (Adam, from the band Lettuce), Bobby has a wealth of experience playing on a professional level and such a strong grasp on what being a drummer encompasses from a physical and mental perspective.
He noted the importance of staying in shape on the road, the mental and spiritual strength one must maintain over the years to remain productive and professional, and the excitement of playing with other musicians—which is where I decided to go with this blog. Essentially, how gigging and playing with other bands is critical to continuing your education and development as a drummer.
I graduated with a music degree from Catawba College, and before that took drum lessons in MD where I grew up. When I turned twenty-one, I began touring with Big Something, an established act based in North Carolina. From that point on my conventional education ended, and my real-world education began. I found myself playing nearly 150 shows a year on the jam band circuit, a musical world I was unfamiliar with but soon grew to love and cherish. I was now privy to the opportunity to play with incredible musicians on a nightly basis. Advertisement
Growing up playing in punk and indie-rock bands, the term "jam band" to me was always loaded and frowned upon. To be honest, I still don't like it because it comes with a negative stigma. However, what this circuit actually offers is a collection of some of the best jazz, funk, soul, bluegrass, and even metal musicians I've ever seen. We've played with artists like Robert Randolph, Galactic, and the B-52s, and every night my eyes are opened up to new fabulous musicians.
Whether it's watching Stanton Moore or Adam Deitch from a distance and taking mental notes, or talking to seasoned peers at length about how they approach drums and music in general, my tour schedule has become a virtual lesson plan for musical growth.
I've seen many times how cynicism and judgment can be easy traps to fall into. Especially in our social media–driven world, we see bands and musicians all the time being dogged and put down, hear grumblings of band-to-band "beef," or even quarrels and ego-trips within the bands themselves. But if you avoid that negativity, open your eyes to all the music and talent you're privileged to see, and treat bands not as competition or measuring sticks for your own craft but as inspiration and fodder for your development, you'll be making much better use of your time. Advertisement
To check out Big Something, please visit www.bigsomething.net or look them up on Facebook.