Showroom: Orange County Drums and Percussion 25-ply Maple Snare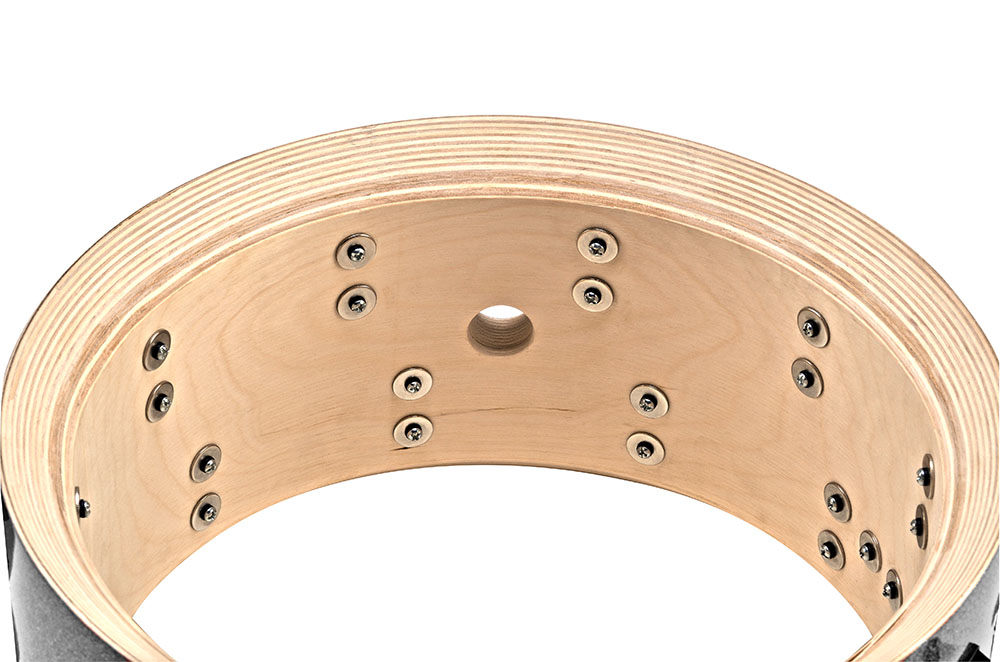 Orange County Drums and Percussion, a manufacturer of boutique drums and drumkits, has announced the introduction of a heavyweight 25-ply maple snare drum.
This 25-ply maple snare has been engineered for hard-hitting drummers. It is built for maximum tone and control. From subtle dynamics to a powerful crack, this drum is said to offer a massive, fat tone with a deep, powerful attack and a crisp, biting decay.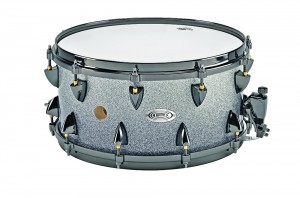 The new OCDP 25-ply maple snare is 7×14 and has dual ports, a silver sparkle fade finish, and offset lugs. Additional features include die-cast hoops, black nickel–plated hardware, a Remo UT coated batter head, and twenty steel snare wires that are adjustable via a standard OCDP throw-off.
"The snare is the centerpiece of a drummer's kit, and an expression of their personality," remarked OCDP product manager Gerry Helfrich. "The new OCDP 25-ply maple snare drum delivers a big, bold, edgy sound that stands up and gets noticed. It's as individual as you and your music." Advertisement
The OCDP 25-ply snare drum is available exclusively at Guitar Center and Musician's Friend.
For more information, visit ocdrum.com.