News: Dixson Bass Drum Lift is Now Simply "The Lift???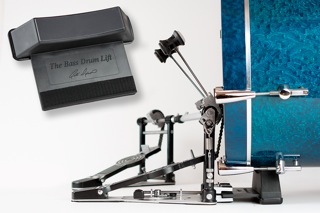 Arti Dixson, owner of JA Music and inventor of the patented Bass Drum Lift has rebranded the Dixson Bass Drum Lift to the new trademarked name the Lift in order to eliminate confusion in the marketplace. The Lift, a simple and effective design in bass drum risers is used by top drummers worldwide, including Horacio "el Negro" Hernandez, who says he always uses it on his 18″ drum, and inventor/drum tuning expert Bob Gatzen, who says the Lift is "the best of it's kind."
Find out more about the Lift at www.bassdrumlift.com.