EVENT: Philly Drum Project "Beats, Brews & Banter??? With Christopher "Pow Pow" Powell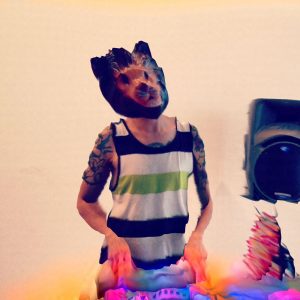 Philly Drum Project's next "Beats, Brews & Banter" event will be held Monday, December 1, from 7 to 9pm, at Boot & Saddle, 1131 S Broad St, Philadelphia, Pennsylvania 19147. The featured guest is Christopher Sean "Pow Pow" Powell, best known as a member of the Philly experimental rock staple, Man Man, and is involved with other rhythmic-based artistic endeavors such as Spaceship Aloha, Mash-Up Body, and Adventure Drum. He has also collaborated, recorded, and toured with Sun Ra Arkestra, Yoko Ono, and the Boredoms.
For more information, visit the event page on Facebook here, or contact Philly Drum Project founder/director Ryan Crump at ryan@phillydrumproject.com or 302-463-9871.