Drummer Blog: Elvis Monroe's Ryan MacMillan Talks Vegas Residency and First Single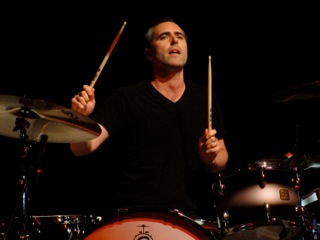 Hello, my fellow drummers. I just wanted to give you all an update on what I have been doing lately. I started a new band called Elvis Monroe a couple years ago with some friends from various other bands—Ben Carey from Lifehouse (guitar), Dave Pichette from Emerson Drive (fiddle), Dan Spriewald from Phil X and the Drills (bass), and Bryan Hopkins from Paperback Hero (vocals). It has been a blast, and we have had a residency in Las Vegas at the Red Rock casino for over two years now.
We are starting a new residency on November 29 at the Hard Rock Casino. And I'm excited to say we have just released our first single, "Rebel," on iTunes and want you all to hear it! I'm really proud of it, and it's a bit of a departure style wise from most of my past projects and bands. Elvis Monroe is more country, and it has been a blast making music with my friends. Hope you check out the song.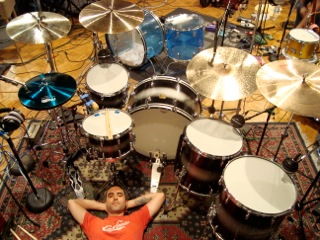 Come by and say hello if you're in or visiting Las Vegas. It's always a pleasure meeting my fellow drummers. Happy holidays to you all!
Click here to hear the new single "Rebel".
To watch the band's EPK look below:

For more on Elvis Monroe, visit www.elvismonroe.com.