Former Percussive Arts Society President Bob Briethaupt Streaming Live From Rhythm! Discovery Center on October 11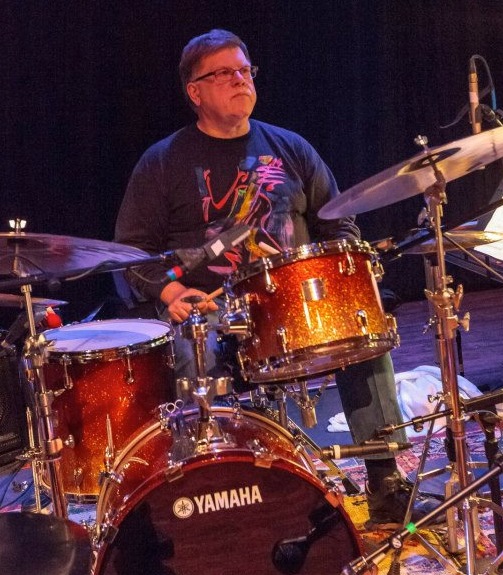 Briethaupt's session, entitled "Cymbalism: A History of Jazz Drumming and Cymbals," will be presented in conjunction with the currently running exhibit, "Drumset: Driving the Beat of American Music," at Rhythm! Discovery Center in Indianapolis, Indiana. The session will explore the history of drumming and the importance of cymbals in creating textures and colors and keeping the beat.
This live event is free and will take place Saturday, October 11, from 12 pm to 1:30 pm EDT, at Rhythm! Discovery Center. Indiana drummers are welcome to witness the event in person at the center. You can watch the presentation via live stream on Saturday, October 11 at www.pas.org/rhythmlivestream.
Bob Breithaupt is a veteran of over forty years in music as a performer, educator, arts administrator, author, musical contractor, and entrepreneur. He is a professor of music at Capital University, past-president of the Percussive Arts Society, and vice-president of the Jazz Education Network. Advertisement
Breithaupt has also shared his talents in the non-profit/entrepreneurial side of the music industry. He was the executive director of the Jazz Arts Group of Columbus from 2001 until 2012, the nation's oldest not-for-profit jazz organization. Breithaupt was also a co-founder of Columbus Pro Percussion, recognized today as one of the nation's top comprehensive retail percussion outlets. Breithaupt is currently a member of the board and executive committee of Experience Columbus, where he represents the viewpoint of the arts community in dialogue surrounding the role of arts and culture in economic development and civic value. He has been a musical contractor for over twenty years, is the president of RBMusic, and is active as a non-profit consultant.
Bob Breithaupt is an artist/endorser for Sabian, Yamaha, Remo, and Innovative Percussion, where he has designed his own signature drumstick.
For more information, visit RhythmDiscoveryCenter.org.