Drummer Blog: Benjamin Cartel and Kristoffer Ragnstam on "Songwriter Drums???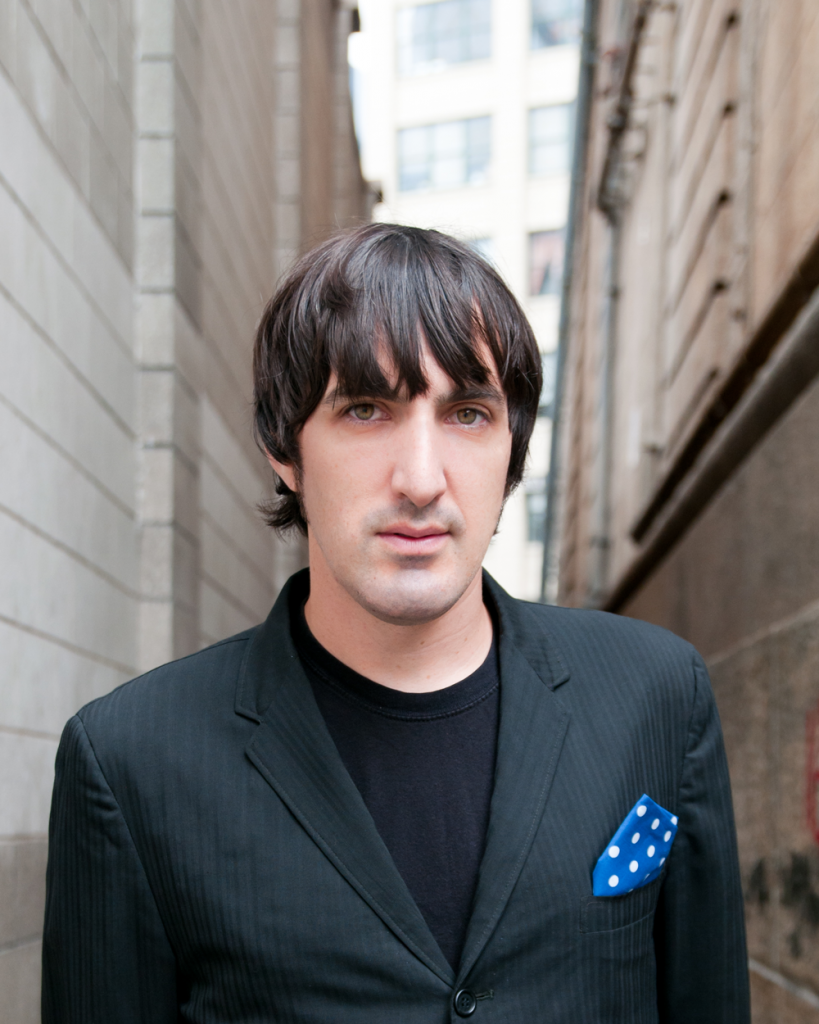 Hello MD! What's the last thing a drummer says in a band? "Hey, how about we try one of my songs"? In my case, it's actually one of the first things I have said in all bands I've ever been in. Perhaps that is why I now play in a band of my own. Songwriting and singing have always been important to me. My thought has always been, "If I am going to spend a lot of time creating music with a band, then I want to be involved with the song writing." In the duo Kaiser Cartel (with Courtney Kaiser and myself), I sung and wrote from behind a drumkit for most of our time together.
When I came back to recording and performing my own solo music for the Benjamin Cartel EP Money and Love, I made the choice not to front my own band from behind the drums. Don't get me wrong, it's not as though I don't think it can be done. If you want to find some classic examples of how drummers can be great lead singers, look no further than Levon Helm (the Band), Don Henley (Eagles), and Grant Hart (Hüsker Dü). I had played a few shows lead singing from behind the drums before, and after some experimentation, singing and strumming a guitar felt like a more natural way of doing things. I wanted to take the Dave Grohl (Nirvana/Foo Fighters) approach to fronting a band.
In the past, I had played drums on all the recordings of my songs. But recently I put the drums in the hands of a friend who was excited about my new music. I don't know if I would have handed the drums to just anybody, but Kristoffer Ragnstam, who plays in one of my favorite bands, Kristoffer and the Harbor Heads, from Gothenburg, Sweden, is one of the most exciting singing drummers I have ever seen. He offered to play, and he was agreeable to what little direction I had to offer. Advertisement
As a drummer, I am more interested in the feel of the song than fills, accents, or anything flashy. I like to play drums simply and understated to support the basic groove of the song. I have heard some people call that type of playing "songwriter drums." Kristoffer instinctively knew and understood my approach to drumming, and played in a way that complemented the songs. Kristoffer plays from a songwriter's perspective. And in addition to being a great singer, drummer, and songwriter, Kristoffer, along with Joel Lundberg, produced Money and Love. So I could clearly see that Kristoffer was playing with the big picture of the song and production in mind.
All that being said, it still wasn't easy to let go of recording drums after so many years of playing my own drums in the studio. I had become comfortable and content knowing how my own playing complements my songs, but Kristoffer's enthusiasm for my music won me over. I could hear his excitement and appreciation for my songwriting in his playing. He brought a powerful energy to the recording that was undeniable.
Kristoffer adds: "In the studio, I'm not a fan of listening to much of the song before tracking. The heat-of-the-moment tracking is best for me. I enjoy being part of sessions where we musicians don't know what's behind the next songwriting corner. It's a challenge to be perfect on tape. For me, it has never been about a flawless performance. I like songs more than perfection. A great song can always camouflage sucky playing, but amazing playing can never camouflage a badly written song. Advertisement
"When I worked with Ben," Kristoffer continues, "I wanted his songs to feel direct and live, with bass, drums, piano, and guitar collectively nailed together as a band. You can hear we used the same method of producing as on my own band's latest album, Skyscrapers With Seagulls. We used the sounds of old Japanese Wesper drums with Paiste cymbals that bleed into the grand piano and the Fender tube bass amp. The bleed, so-so timing, and semi-distorted preamps gave the song its unique identity. Ben has one of the best voices out there. The music behind him should not destroy his sound. Our sound gave him a gold frame.
"Ben has American timing: steady and precise. He uses accents on two and four. He also has a love for the traditional American style of kick drum played with the bass pattern. The music I play in my own band is different. I play in a band without a bass player, and I am more into the British invasion feel than a traditional American thing. Ben showed me a lot, and I learned a lot by working with him.
"When it comes to playing and thinking of song structure, I like to be behind the beat in verses and on or a bit ahead of the beat in choruses. I like to use my floor tom as my hi-hat. Drummers decide the mood of the song, but we can also easily ruin the song. I think drums are extremely powerful and fragile at the same time, like a well-written song." Advertisement
For more on Ben and Kristoffer visit benjamincartel.com and www.harbourside.se.