Didi Negron Named Celebrity Spokesperson for the 2015 "Hit Like A Girl??? Drumming Contest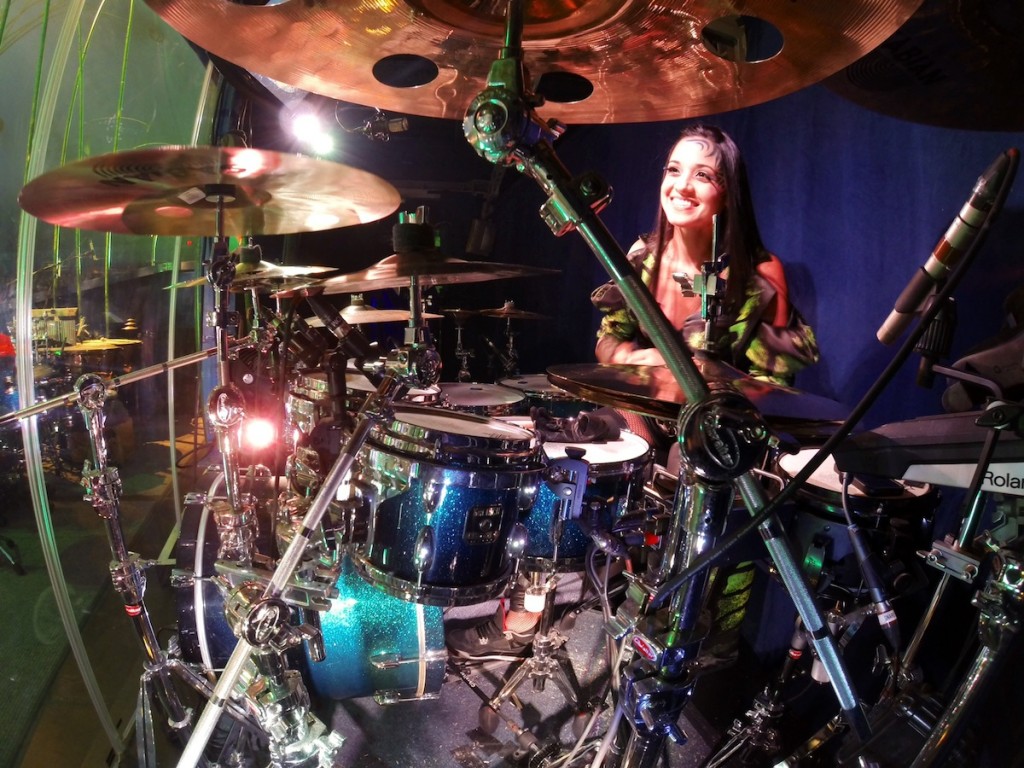 Didi Negron, drummer/percussionist for Cirque Du Soleil's "Amaluna," has signed on as the "Hit Like A Girl" contest celebrity spokesperson for 2015. In her new role, Didi will be an advocate for women's drumming through performances, events, and media activities. She will also contribute her expertise as a judge for contest, which is scheduled to kickoff on January 15, 2015.
"I am excited to start this journey as the spokesperson for the 2015 'Hit Like A Girl' drumming contest," says Negron. "A critical issue facing young women today is overcoming the obstacles society places on them. This is especially true in the field of contemporary drumming. The 'Hit Like A Girl' contest has lowered those barriers by raising the visibility of today's female drummers and inspiring a new generation of girls to play drums. I am proud to be in a position to influence these aspiring drummers that have so much to show the world."
Raised by a family of musicians that actively encouraged her interest in music making, Didi Negron began making music at a very young age. She was a winner of Musician's Friend's "Coverband" contest in 2010 and has performed on countless stages and places worldwide with Cirque du Soleil. Didi has dedicated herself to her life-long passion, drumming, and believes that every individual should be given the opportunity to follow his or her dreams. Advertisement
"Keep drumming, keep practicing, and work for what you love. In the end, life rewards our efforts," Didi adds.
To watch a video clip of Didi, go here or look below. Video production courtesy of Joe McAdam.
With a mission to raise the awareness of female drummers and spotlight the efforts of girls and women everywhere, the "Hit Like A Girl" contest has attracted hundreds of contestants from more than forty countries and has generated millions of page views and hundreds of thousands of fan votes since its inception in 2011. Visit www.hitlikeagirlcontest.com to see the video entries from the 2014 contest, including the winners and finalists in both the over- and under-eighteen divisions.
For more information, go to www.facebook.com/hitlikeagirlcontest or contact info@hitlikeagirlcontest.com.