Aquarian Celebrates "West Coast Artist Day???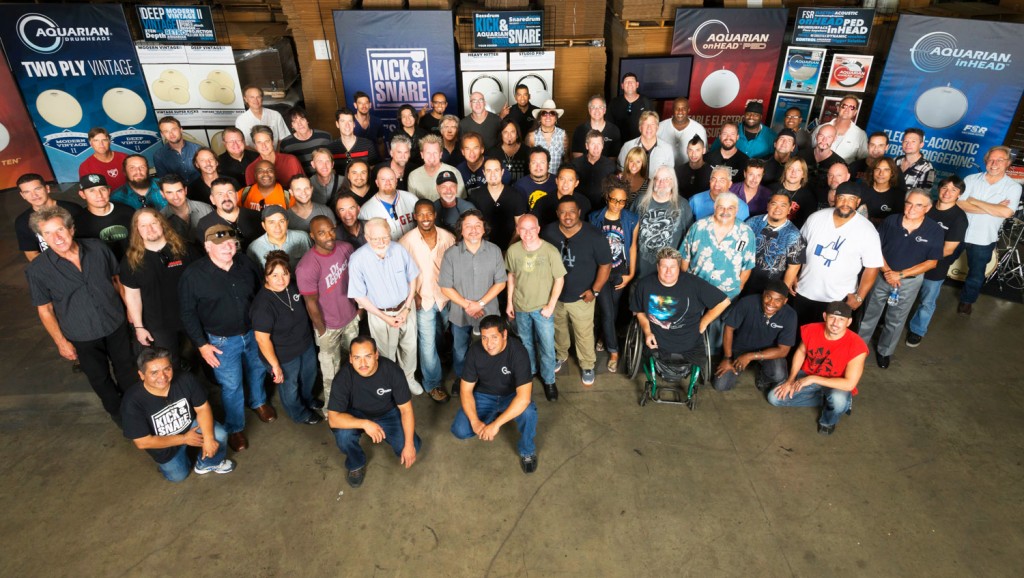 Aquarian hosted a "West Coast Artist Day" this past October 1. Food and beverages were provided and over ninety endorsers attended. On display were the new Super Pads, and the acclaimed electronic onHeads, and the hybrid electronic/acoustic inHeads. Sales specialist Mike Brucher presented a thorough explanation of the products and explained the possible uses of each one. Chris Brady of artist relations and co-owners Ron Marquez and Roy Burns were on hand as well to meet and greet all of the artists who attended. "A good time was had by all," Burns says. "It was good to talk to so many of our loyal endorsers face-to-face. The big question was, 'When is the next party?'"
Visit aqauriandrumheads.com for more information.