Drumerica Is Open to All Young Jazz, Rock, Latin, Metal And R&B Drummers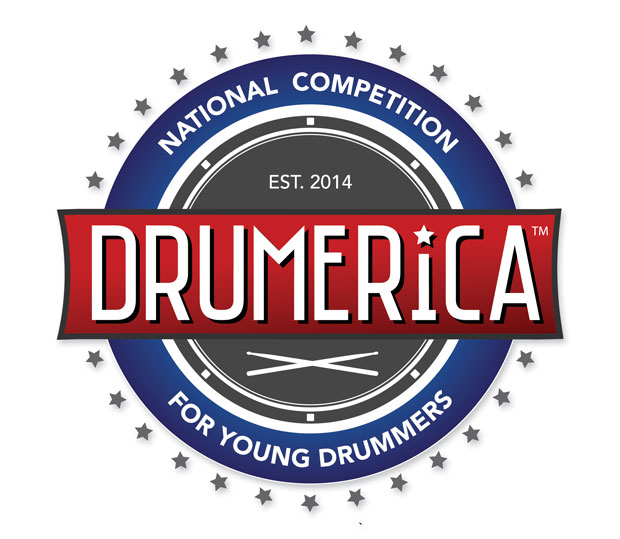 No matter what style of music they play, aspiring drummers can show their talent, skill and personality by participating in the 2014 Drumerica drumming contest. Entry in the newly-created National Competition for Young Drummers is free and open to all 13 to 18 year old, male and female, U.S.-based drummers through August 1, 2014. Players merely have to visit www.drumerica.us, download one of the Jazz, Rock, Latin, R&B and Metal play-along tracks, record a drum video, upload it to YouTube and register for a chance to win $1000's in prizes from leading drum companies, be judged by a panel of celebrity judges and have their entries viewed by other drummers.
1st, 2nd and 3rd place "Drumericans" will receive nearly $25,000 in prizes from top companies such as Musician's Friend, School Of Rock, Crush Drum, TRX Cymbals, Evans, Promark, Modern Drummer, KAT Percussion and Desert Rock Sound Studios along with Hudson Music, Drum Guru, Cympad, KickPort, Gator, CRX, Drumlite, Alternative Press, Direct Sound, Jam Hub, Bass Plate, Drum Fun and the Percussive Arts Society.
The winners will be selected by judging panels made up of world-famous drummers and drum educators, including Kenny Aronoff, Gorden Campbell, Tommy Igoe, Arin Ilejay, Ray Luzier, Cobus Potgieter, Johnny Rabb, Kent Slucher, Steve Smith, Bryan Hitt, Hannah "Ford" Welton, Daru Jones, Big Mike Clemons, Jake Garland, Tino Arteaga, John DeChristopher, Demian Arriaga, Dylan Taylor, Nia Lovelis and Antoine Fadavi plus the editors of Modern Drummer magazine.
Visit www.drumerica.us to download the free, official play-along tracks and view the full list of prizes, sponsors and judges. For a chance to win prizes in Drumerica's random drawings and mini-contests, follow us on Facebook, Twitter and Instagram.