Dominic Billett of Toy Soldiers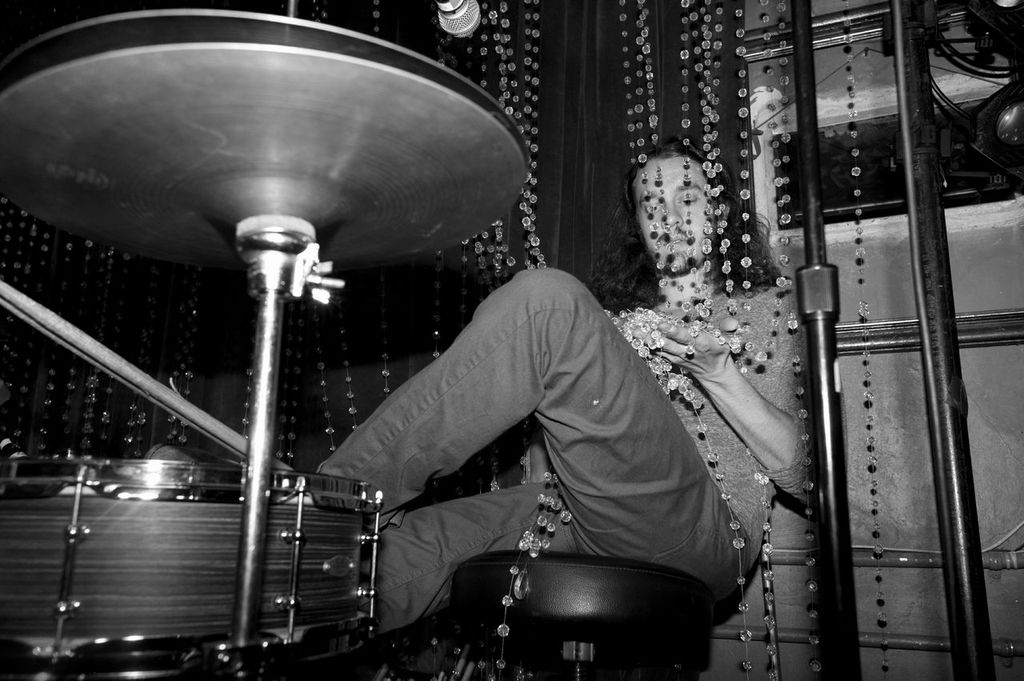 Hello! My name is Dominic Billett, and I play drums for the rock band Toy Soldiers from Philadelphia, Pennsylvania.
Drumming is a language. Drumming is a social interaction between human beings. It's more than just the sounds of all of the various surfaces that we hit with different stuff and things. It's more than the rhythmic syllables we all use as players and teachers and more than the call and response between ourselves and other players. Drumming, to me, is almost mimicry of the social styles and cultures I encounter in my career.
I connect and interpret my surroundings by how I play a groove. Playing a honky-tonk bar in the-middle-of-nowhere Oklahoma? Play behind the beat and groove with the ebb and flow of the booze being poured and consumed. Playing a private party at a country club in New England? Play on top of the beat, do frilly hi-hat stuff, throw a fill in every four bars instead of eight—keep it interesting. Playing a swanky, ultra-hip bar in Williamsburg? Utilize new soundscapes, play out of your comfort-zone. And if all else fails, don't play at all and tell the guy in the corner of the room wearing a wolf-print turtleneck that it was performance art.
My point is, do not limit yourself to the activity occurring only on the stage. Be there, exist in the room, and listen to your listeners. As primal as it seems in theory, engaging people and getting them to really move is my ultimate goal. There is a lot to be said and taught when it comes to musical theory, understanding, and application, but one of the most important skills I have learned (and still get schooled on at every gig I play) is how to relate to people socially through music. It's important to develop your own groove and style as a drummer, but in order to relate and socialize you must learn many languages.
I consider myself to be 100% groove-based as a drummer. Does that mean I know and practice every groove? No. Does it mean I don't know how to play fills? Well, kind of…but, no. It means that I strongly favor the union between musicians and between musicians and listeners over flashiness and overplaying. Below is a live video of Toy Soldiers from our record release show at Johnny Brenda's in Philadelphia. The song is called "This Old Town" (from The Maybe Boys), and the groove is one of my favorites from the album. Bill (bass) and I came up with this feel in my living room, and I like to think of it as an amalgamation of Zigaboo Modeliste, Johnny Vidacovich (notice the consistent left-hand shuffle), and Al Jackson, Jr.
Thanks to Modern Drummer for providing me with this opportunity, and many thanks to the C&C drum family for making the best sounding drums in today's world.
Check out the video for "This Old Town" below or click here.
For more on the band, visit http://ohnotoysoldiers.com.