M-Audio and Toolroom Records Announce International Competition for Trigger Finger Pro Users
M-Audio, a manufacturer solutions for performing musicians, producers, and recording studios, announces a competition to win an artist contract with Toolroom Records.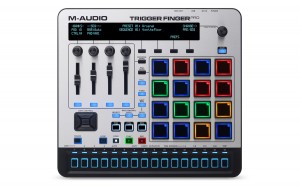 The competition provides owners of M-Audio's all-new Trigger Finger Pro with the opportunity to experience the lifestyle of a rising music superstar. To enter, Trigger Finger Pro users must create a track using the instrument and upload it to Toolroom Records' demo submission app on Facebook. Toolroom Records will judge the entrants and select a winner on September 1, 2014. The winner will be flown to Ibiza to perform their Trigger Finger Pro track at an industry party, with subsequent release through Toolroom Records' distribution network.
Trigger Finger Pro, an intelligent music production and performance instrument, empowers musicians to create modern tracks at a fast pace using its intuitive combination of percussion pads, faders, knobs, and step-sequencer buttons. This combination of controls will command virtually any available music production software and ships with 8GB of premium virtual instruments, synths, and sample content, including remix-ready samples from five artists on the Toolroom Records roster.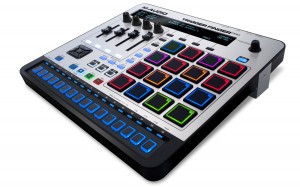 "This competition is about giving new artists the opportunity to take their talents to the biggest stage in our industry," said Mark Knight, director of Toolroom Records. "Having seen the Trigger Finger Pro in action, I'm confident it will be a game-changing piece of technology for budding producers." Advertisement
The contest is now open and accepting submissions.
For more information, visit m-audio.com/tfpcomp.