Paul Delacerda of Wounded Warrior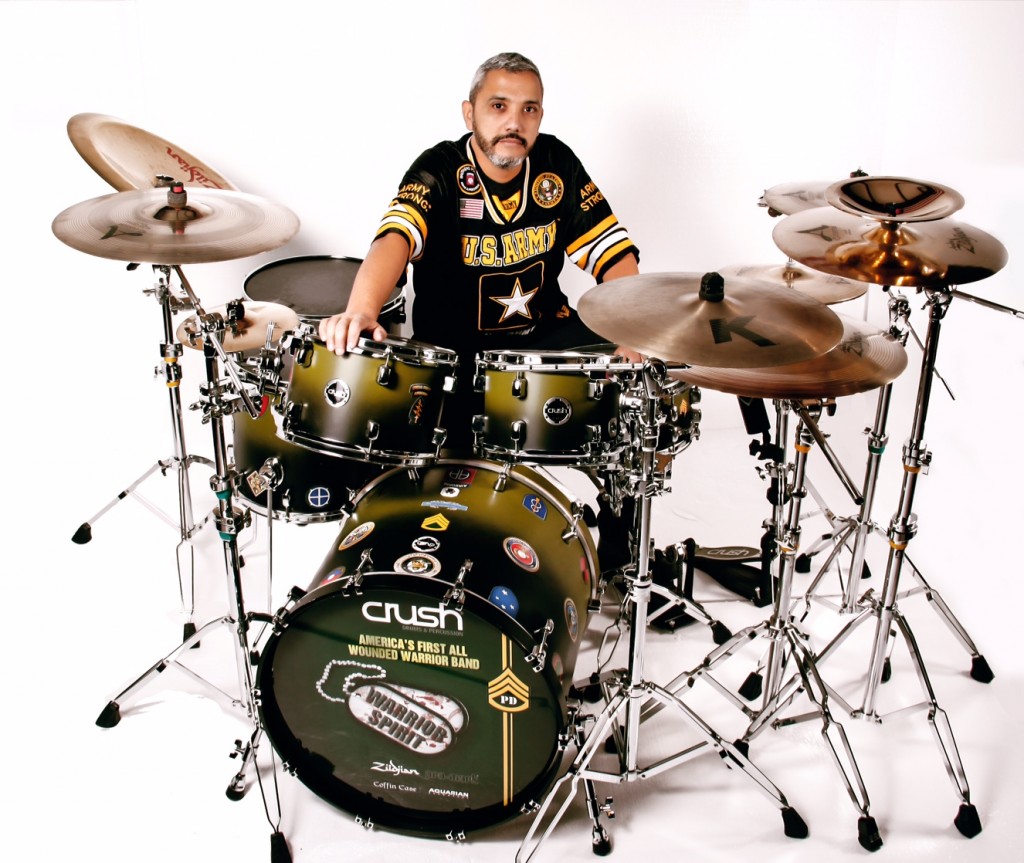 Hi, my fellow MD readers! My name is Paul Delacerda, and I am a US Army retired Staff Sargent. This is my second blog, and I'm very honored.
I am originally from Houston, Texas. I started playing drums when I was nine years old. I continued to play until I fell on hard times back in 1995. I decided to get off the streets and join the military. After fifteen years and many deployments, I was medically retired due to an injury I sustained from an IED (improvised explosive device) in Iraq.
After my return home, I was diagnosed with TBI (traumatic brain injury), the signature wound of the war. This caused me to lose some memory and my musical talent. I didn't want to let this disability get the best of me, so I didn't quit. I relearned how to play the drums from the beginning, even after doctors told me I wouldn't be able to.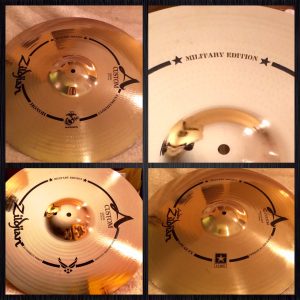 After three years of steady practice, I was inspired to form the first all-wounded warrior band. I called it Warrior Spirit. The spirit of a warrior is what we bring to every show. We tour nationally, and since 2010 we've performed for thousands of wounded warriors on over forty-eight military bases and at countless veterans functions. Advertisement
You can check out a documentary about my journey after the jump. And also below is a link to an interview I did with Imagine Dragons.
I also started a non-profit called Rock 4 Recovery. We have a beautiful 12,000 square-foot studio in downtown Houston. It's for veterans to learn music in all forms. Check us out at www.rock4recovery.org.
Through all this, I'm honored and blessed to endorse Crush drums, Promark sticks, Gator cases, Zildjian cymbals, and Aquarian heads. These companies fully support my organization and help our wounded warriors recover using music. In cooperation with Zildjian and Aquarian, I designed a special custom set of cymbals and drumheads to match my Crush kit, called the Military Edition. These cymbals and heads will represent all branches of the military. It will also have at least two core values printed on each one. I choose the A series of cymbals for their great tone and diverse range. I also use the Rezo A Customs.
The drumheads from Aquarian will be very unique as well, and I'll post a picture with a review on our Facebook page as soon as it's completed. I would like to thank Sarah Hagan at Zildjian for believing in me, and Roy Burns at Aquarian for his undying support of my organization. Without them, this idea wouldn't have been a reality. Advertisement
For more about Paul Delacerda and Wounded Warrior, visit Facebook.com/warriorspiritband, Twitter @rock_4_recovery, www.warriorspiritband.com, and www.rock4recovery.org
Wounded: The Battle Back Home – Paul – Operation Listen
http://youtu.be/4SjNNXd1tmU
Wounded: The Battle Back Home – Operation Listen – Imagine Dragons Teaser