Alex Mascarin of We Outspoken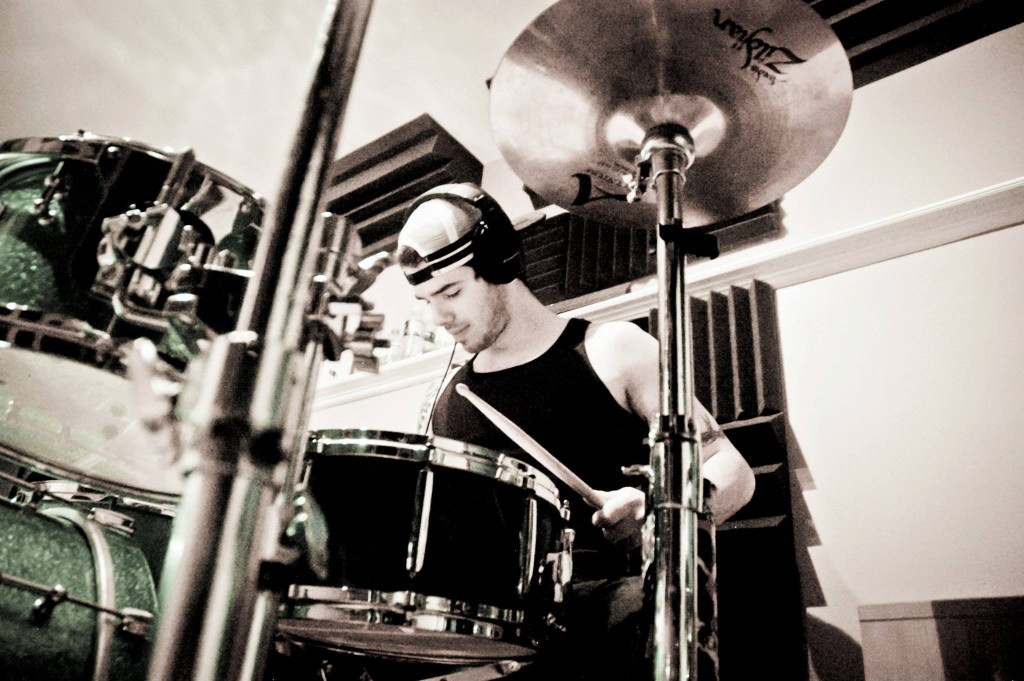 Hello, Modern Drummer readers and friends! My name is Alex Mascarin, and I am a drummer in the band We Outspoken from Toronto, Canada. It is an honor and a privilege to be featured in Modern Drummer and I have been a fan for many years. In this blog I would like share with you some of my drum setups and inspirations.
I first started playing drums at the age of nine. I grew up in a musical family, going to concerts with my parents and seeing many different artists, such as Buddy Guy, Elton John, the Ventures, Stevie Wonder, Eric Clapton, Jose Feliciano, and more. Being exposed to many of these artists made me fall in love with music and drumming.
I've always listened to various styles of music throughout my life, trying to get a grasp of what is out there and what it has to offer for inspiration and ideas. I started out learning jazz and rock-based grooves, branching into genres such as funk, Latin, and reggae. Playing in a punk-rock/alternative band, rock grooves have always been the focus of what I'm playing, but I always like to incorporate my own style. Punk-rock is my favorite genre to play because I love the energy, upbeat style, groove orientation, and fast fills. Advertisement
My inspiration comes from the support of my family and friends that believe in my goal to become a professional musician. There have been many inspirational drummers that helped me evolve as a drummer, including Buddy Rich, John Bonham, Gene Krupa, Elvin Jones, Ed Shaughnessy, Chad Smith, and Travis Barker.
The current drumkit that I'm using is a custom Udrum kit. The shells are all maple and include a 22×22 bass drum, a 7×12 rack tom, and 14×16 and 16×16 floor toms. My snare is a Pearl Masters Custom 6.5×14 with a Remo Emperor X skin. I use Remo heads on my toms and bass drum. I also use Los Cabos 3A Red Hickory drumsticks and Zildjian cymbals.
Our New Heights EP was released in the summer of 2013. We decided to release this EP as a transition album into our next project, coming later this year. I've gotten the opportunity to tour the world with We Outspoken and have met many great drummers on my travels. We went to Brazil in March for our first-ever South American tour. We also just came back from a tour in Europe and we will be heading back in the fall. Advertisement
To find out more about Alex Mascarin and We Outspoken, visit www.weoutspoken.com.