Harry Keithline of Wise Girl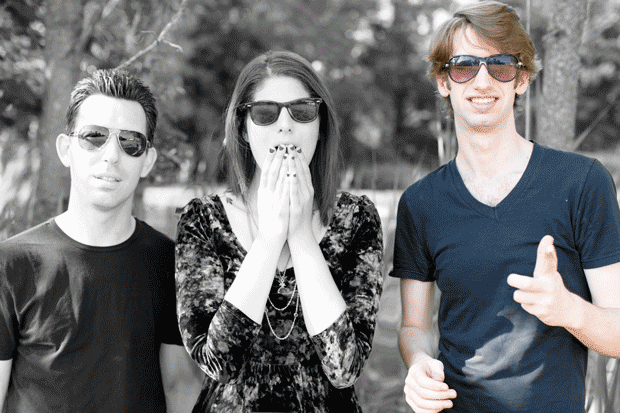 Hey! This is Wise Girl drummer, Harry Keithline, and I'm happy to be with y'all! I couldn't be more pleased with of our debut full-length album, You'll Just Have to Wait. Making the record was a great time and was a fun reminder of what rock and roll is all about. I'm going to talk about some of the things I was dealing with on these sessions, but first, here's a little background.
In my household, the arts were a big focus. I was really lucky to have parents who encouraged and understood this pursuit. They let me make all the noise I wanted. I always loved to play and dreamt of taking it to the next level. Moving to New York after high school, I studied at Drummers Collective and the New School for Jazz and Contemporary Music. Studying at these institutions has been amazing. They taught me all the things a proficient musician should know. Jazz became a big focus during this time, but for this record I had to throw all that out and concentrate on one thing: rock!
Wise Girl's music requires a really hard-hitting, parts-oriented approach. I was playing a lot of lighter, improvised music at school, so it took me a minute to change gears. I tried hard to tap into my teenage mindset, when Led Zeppelin and AC/DC were on constant replay. Thinking about these bands and how they would approach the tunes helped me to craft and lay down the parts. It was time to hit hard, play with the butt end of the stick, and wail. I was putting my whole body into it take after take. It was exhausting but fun! Advertisement
Having everybody in the band there was really helpful during the recording process. Chris Fasulo (guitar) is a great producer and one of the best rock guitar players I know. It's awesome to have someone there who's always thinking about the big picture and who can help you out when you're having a tough time. Chris knew exactly what he wanted for the record and exactly how to get it. Abby brought the good vibes, never letting us forget to have fun. Sometimes when I was having a tough time, I would go into the control room and just listen to Abby and Chris talk—they are like brother and sister. Listening to them laugh and scream always reminds me what rock and roll is all about: having a great time with great people.
I would like to thank everyone involved with this record. It's been awesome! A big "ups" to Modern Drummer; you guys have helped me understand and play my instrument better. Thanks so much for giving me an opportunity to speak. Hope to rap with ya'll again soon.
For more on Wise Girl, visit wisegirlmusic.com