Kostas Milonas of Sunburst, New Day Slave, and Mario Fragoulis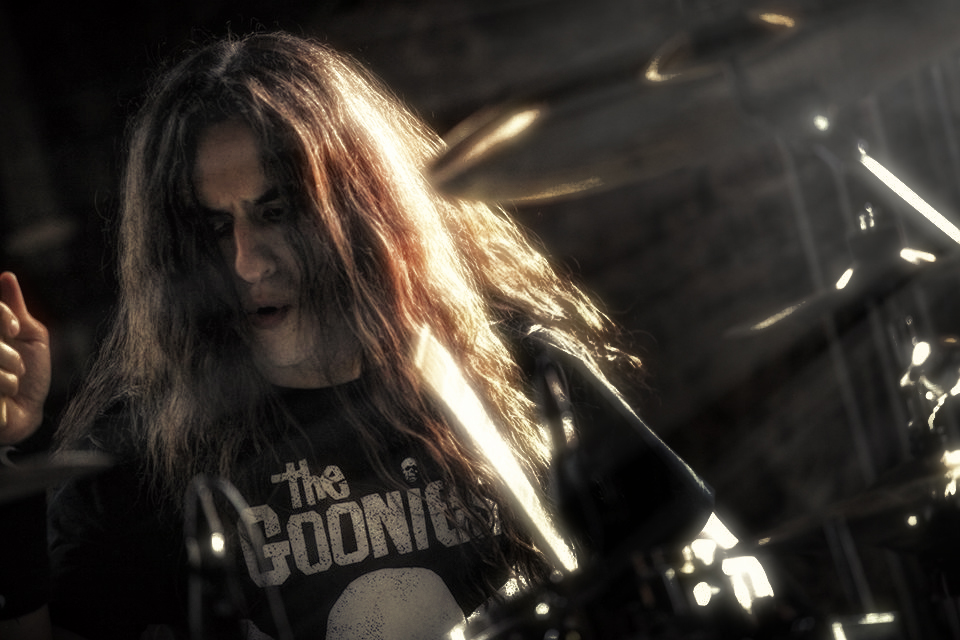 Hey, Modern Drummer readers! This is my first time writing a blog for my all-time favorite magazine, which I grew up with, Modern Drummer.
I started playing drums at the age of three back in my hometown Trikala, Greece. I had the chance to start my drumming career at a very young age, performing over a hundred gigs a year and recording with many artists, bands, and orchestras. Additionally, I studied music at Phillipos Nakas Conservatory, London College of Music, and Berklee College of Music.
The fact that I listen different styles of music helped me to develop the ability to play them, so I'm gigging everything from Latin-jazz in little clubs to gospel in church, and I'm performing with pop artists and fusion-rock bands, including tenor Mario Fragoulis, progressive metal bands Sunburst and New Day Slave.
These days, I'm really exited because I'm running into many great things in my music. I'm in the process of making an instructional DVD, The Ultimate All Around Drummer, coming in Fall 2014. My plans for 2014 are to complete a tour in the US with tenor Mario Fragoulis, perform in Europe with my band Sunburst, and to perform around the US with Al Joseph in support of his solo album Out In The Open, which I play the drums on, and with Alek Darson, for his solo album Panopticon. Advertisement
I'm also pleased to be touring with Bob Katsionis' band, Outloud, in support of its forthcoming album, Let's Get Serious, featuring Mike Orlando (Adrenaline Mob). Dates coming soon!
You can also check my recording collaboration with Bob Katsionis, "Rest In Keys," here. It features Bob Katsionis, Gus G (Ozzy Osbourne, Firewind), Chris Almot (Arch Enemy), Liv Kristine (Leaves Eyes), and Gary Wehrkamp (Shadow Gallery).
Something else I would also like to share with all of you is the drummer audition I recently filmed for the band Slipknot. When I heard that Slipknot parted ways with Joey Jordison, I decided to record four Slipknot songs, just in case they started looking for a drummer. Three songs are uploaded on my YouTube channel if you would like to check them out. Also, I'm working to record two more songs from their first album. Regarding whether Slipknot has any candidates in mind as a possible replacement for Jordison, member Corey Taylor said, "A few people." He added, "As soon as we know who is going to be the new Slipknot drummer, the fans will know. And that's how we're keeping it. We're keeping everything really close to the chest right now. I mean, it's out of respect for Joey, and for us. And there's just a host of legal things that we still need to sort out." Who knows, maybe I'll get the chance to audition for this great band and be the next Slipknot drummer!
Slipknot Drummer Audition Videos:
Fore more on Kostas Milonas, visit facebook.com/kostasdrum, facebook.com/pages/Kostas-Milonas, and youtube.com/user/mrmilonas?feature=watch.