Joe Ranieri of Dog Society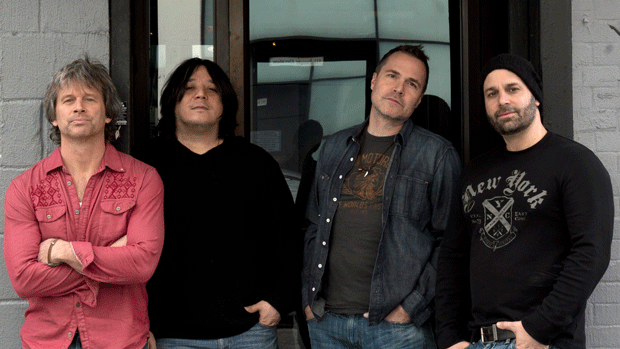 Hi MD readers. My name is Joe Ranieri, and I was born and raised in Queens, New York. I started playing drums at the age of seven, influenced by marching bands, Billy Ward, and Stewart Copeland. At the age of eleven, I formally started studying drums with Les DeMerle, Frank Marino, Jimmy Johalis, and Charlie Persip. At the age of seventeen, I started teaching drums to support my music habit.
My professional recording career started in 1990 with Dog Society. After years of songwriting, club gigs, and sessions, the foursome was signed to Atlantic East West Records.
Dog Society, featuring Richie Guerzon (bass), Brian Schnaak (vocals, guitar), Bruce Erik Brauer (guitars, vocals), and myself, is an alternative rock band from New York City that released Test Your Own Eyes in 1993 and intensely toured the country playing small clubs and large arenas, opening for Sheryl Crow, Mighty Mighty Boss Tones, Extreme, and Stone Temple Pilots. Our songs "Love Is Gone" and "When You're Dead" dominated the airwaves and were the sixth-most added band on radio. We were produced by Rob Schnapf and Tom Rothrock (Beck, R.L. Burnside, and Elliot Smith). The band always has something special going on.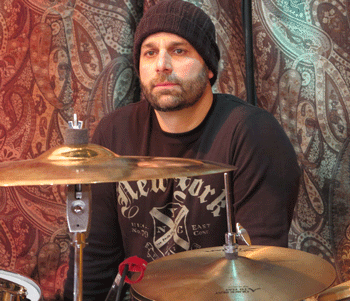 In 2013, Dog Society released a new collection of songs entitled Emerge, followed by a live five-song DVD entitled The SIR Sessions. Dog Society is a gift, a complete package of songwriters, engineers, and producers that truly love working together. Advertisement
It's been a great year, opening for Blondie and meeting drummer Clem Burke for the first time. The band recently performed at New York City's Beacon Theater with the Fray, Daughtry, American Authors, and Kodaline.
When recording, I love having many different instruments around, whether it's a 26″ marching bass drum, tongue drums, cajons, congas, inverted garbage cans, or calfskin drums, as well as a collection of vintage snares. They all add character to the tracks.
Dog Society is working on a new release and doing what it does best—making music together.
For more on Dog Society, visit them on Facebook and www.dogsociety.bandcamp.com.