The U.S. Navy Band Has Immediate Openings For Percussionists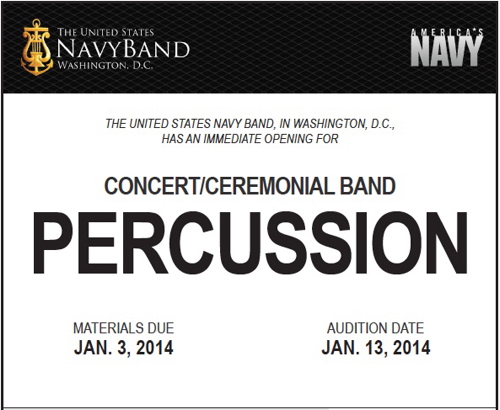 The United States Navy Band is currently auditioning for percussionistsin the Concert/Ceremonial Band. Starting salary is $56,628-$64,656, plus benefits. Applications are due by Jan. 3, 2014 and auditions will be held Jan. 13, 2014.
The U.S. Navy Band is the Navy's premier musical organization, located in Washington, D.C. For more information, visit www.navyband.navy.mil or email navyband.auditions@navy.mil.