MD Writer "Pistol" Pete Kaufmann Conducts "Big Picture Drumming" Clinic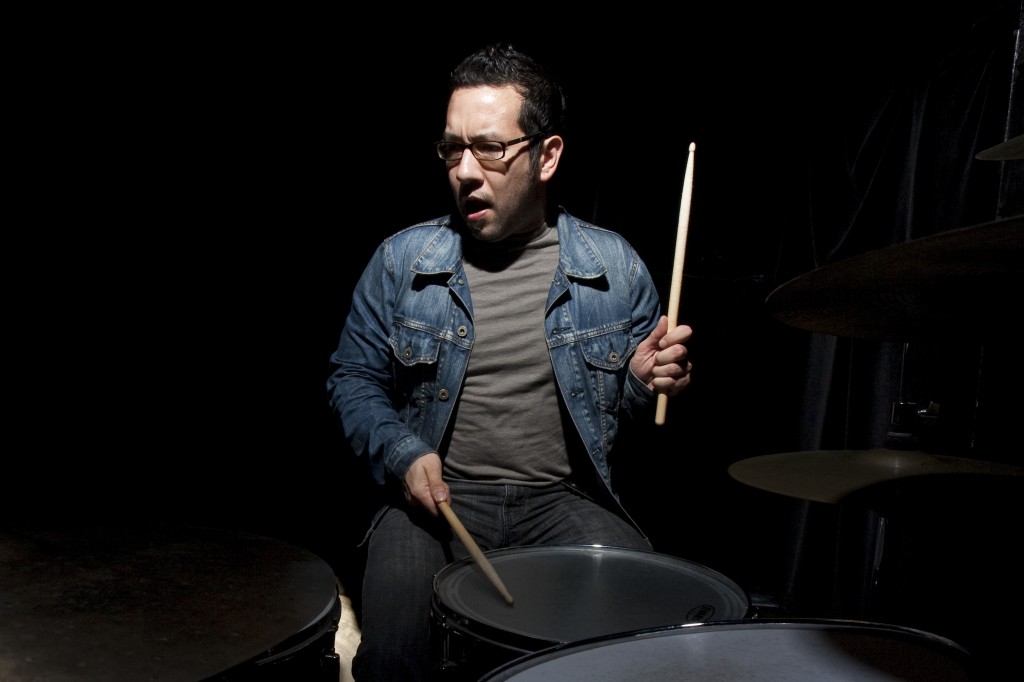 Musician and Modern Drummer writer "Pistol" Pete Kaufmann will be conducting his clinic on "Big Picture Drumming" at Warlock Drum studios in Downtown Jersey City, Saturday, November 9, from 1 to 3 P.M. Big Picture Drumming is based on Pistol's Modern Drummer magazine educational piece and concepts will be geared toward the working drummer and drummers who would like to work more often.
Big Picture Drumming: How to Get (and Keep) More Gigs, Play More Musically, and Become More Creative
Warlock Drums
Saturday, November 9, 2013 from 1 P.M. to 3 P.M. (EST)
Jersey City, NJ
Topics covered will consist of:
The "Add And Subtract" Method: Becoming more musical and breaking out of muscle memory. Muscle memory is important and can take years to develop, but it can also become a crutch that can hold back new ideas, spontaneity, and creativity.
Natural Body Movement Approach: How to move around the kit more fluidily, faster, and with less effort (aka how to play drums night after night without injuring yourself, especially in middle age). Pistol created this approach from studying with Joe Morello and Chad Wackerman (and also out of neccessity when he turned 40).
How to Keep Solid Time on a Gig WITHOUT a Click: The pros and cons of playing with a click and how to play consistently night after night without one. Pete came up with this concept when he was touring with Claude Coleman Jr., who refused to use a click live. After much trial and error, he came up with a solution.
The Spotlight Technique and Overcoming Stage Fright and Nervousness: How to remove anxiety and pressure and play your best in front of a crowd. A few tried-and-true mental techniques that Pete has used over the years when dealing with high-stress gigs.
How to Create More Interesting Drum Parts and Play More Musically: A few simple and easy techniques that will help you craft the perfect drum part for whatever song you're learning. Half of it Pete created; the other half came from Steve Gadd and Grady Tate.
How to Hit the Drums Properly and Develop a Stronger Groove: Play the drums like you mean it (and let everyone else know you mean business).
Warlock Drum Company will be giving out prizes and special discounts ON DAY OF EVENT ONLY.
*Tickets will not be refunded if you cancel
*Due to space size, seating will be VERY limited. Purchase your ticket now to reserve your spot.
"Pistol" Pete Kaufmann is an international musician, writer for Modern Drummer Magazine, and owner and creator of Rockin Lifestyle. Pistol has toured internationally and has played with such artists as Claude Coleman Jr. (Amandla, Ween, Eagles of Death Metal), Simonne Jones (Peaches), Lenny Kaye (Patti Smith Group),the Lonesome Prairie Dogs, and many more. Pete has interviewed artists such as Josh Homme, Joey Castillo, Vinny Appice, Stanton Moore, Jack White, Zigaboo Modeliste, Clyde Stubblefield, Chad Smith, Charlie Benante, Kenny Aronoff, Josh Freese, and Marky Ramone. For more on Pistol, visit rockinlifestyle.com
For questions about 'Big Picture Drumming: How to Get (and Keep) More Gigs, Play More Musically, and Become More Creative,' contact
Warlock Drums
.