Andre Jevnik of the All Ways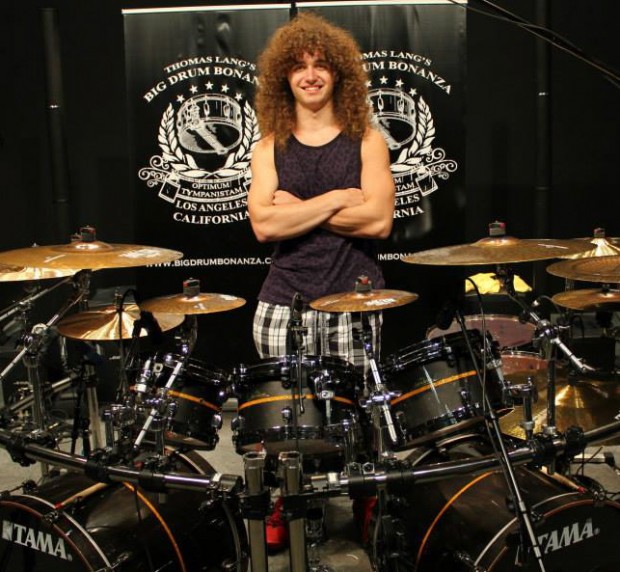 Hey MD readers! I'm Andre Jevnik, and I am a twenty-year-old drummer from New York. I was the runner up in the Thomas Lang Big Drum Bonanza contest. Sure, I'm a little disappointed that I didn't walk away with the amazing prizes, but I did get to attend the Bonanza Camp in Camarillo, CA, and it was the most amazing experience.
Drummers Thomas Lang, Jon Dette, Dave Elitch, Stanton Moore, George Kollias, Chris Coleman, and Virgil Donati were our teachers for the five days of the camp. These world-class drummers were at our disposal to field questions and to offer practice secrets and advice. Our day started at 8:30 am and didn't finish until 7:30 pm. We had classes every morning and afternoon, and then we were shuttled off to Drum Channel studios in Oxnard, CA. There, we would have another class, and then we were the audience for a live streaming show.
It was so much fun being part of the live shows. I am in awe of these seven artists who gave us their knowledge and experience to help us grow as drummers. I had no idea that this camp would be so intense and fun. I met so many amazing people from all over the world. It was by far the best drumming experience I have ever had in my twelve years of playing. Advertisement
To watch Andre's drum video, visit youtube.com/watch?v=VE9oy1r0x6M.