Producer/Songwriter Greg Wells Creates Drum Giveaway Program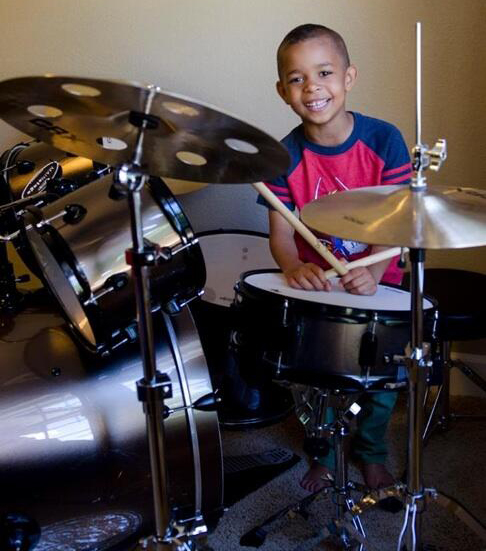 To help foster a sense of excitement and enthusiasm in the next generation of musicians, producer/songwriter/musician Greg Wells has initiated a program where he gives away complete drumsets to deserving young players.
Greg began playing drums when he was three-years-old and vividly recalls his early experiences, as well as how drumming became such an important part of his life. "The reason behind the program is simply remembering my enormous excitement at seeing drums as a very young child and my equally enormous disappointment at the fact that we couldn't afford to buy them," Greg says. "Now, as a successful record producer and a drummer who has played on dozens of hit records, I feel an overwhelming need to give back."
Greg, whose two teenage sons are also drummers, intends to give away at least four drumsets a year and perhaps more as support from companies like Drum Workshop (PDP), TRX Cymbals (CRX), the Grammy Museum, and other companies in the music and entertainment industries increases. Advertisement
Four-year-old Mikey, the first aspiring drummer to benefit from the program and the recipient of a brand-new PDP drumset with CRX cymbals, was selected from several talented young drummers whose parents posted videos on YouTube in response to Gregs' message on Twitter last spring. Mikey's request video can be viewed below or here. The video of him playing on his newly acquired drumkit is posted below or go here.
"Kids and adults can apply for one of these drumsets by making a short video of themselves drumming on anything and posting it to YouTube," adds Greg. "Then they can just send the YouTube link to me through my Twitter account, @greg_wells. The goal is simple—to give as many kids as possible an opportunity to stop dreaming and start drumming."
Greg Wells is a multiple Grammy-nominated producer, songwriter, and musician based in Los Angeles who has collaborated with artists ranging from Celine Dion, Adele, Aerosmith, Elton John, and the Count Basie Orchestra to Pink, Katy Perry, All-American Rejects, Michelle Branch, and Victoria Justice. CDs featuring Greg's music have sold more than eighty million units worldwide. Advertisement