Vic Firth Welcomes Vinnie Colaiuta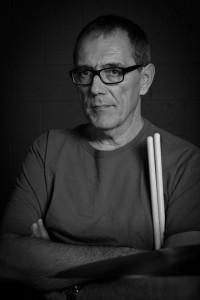 Vic Firth Company is proud to announce the signing of Vinnie Colaiuta to its family of artists.
With a long resume of musical credits under his belt, Colaiuta is one of today's first-call drummers for both live and session in a variety of musical genres. His credits include work with artists such as Herbie Hancock, Jeff Beck, Sting, Megadeth, Faith Hill, Chick Corea, and Joe Satriani, to name a few.
Vinnie's artistic expression and signature sound are unmistakable. The continued pursuit of that artistry requires a stick company that can provide the right tools for the job. "You can have the best gear, but if the sticks aren't good the chain is broken," states Colaiuta. "When the sticks are balanced, I feel balanced. They should be transparent—an extension of me. That's what Vic Firth sticks are."
"I have known Vinnie on a personal level for many years, but this is my first time being able to work with him," reflects Joe Testa, director of artist relations for Vic Firth. "To say I am excited would be an understatement. Adding Vinnie to our already stellar family of artists is an honor, both personally and professionally. His joining our family is yet another testament to Vic Firth products and the high quality of talent they attract." Advertisement
Vic concludes, "Vinnie is truly one of the great musical drummers of our time. His understanding of sound and his ability to adapt his sounds to the music is uncanny. It is with the greatest respect and enthusiasm that I welcome him to the Vic Firth family."
For more information, visit www.vicfirth.com.