Daniel Frazier of Transit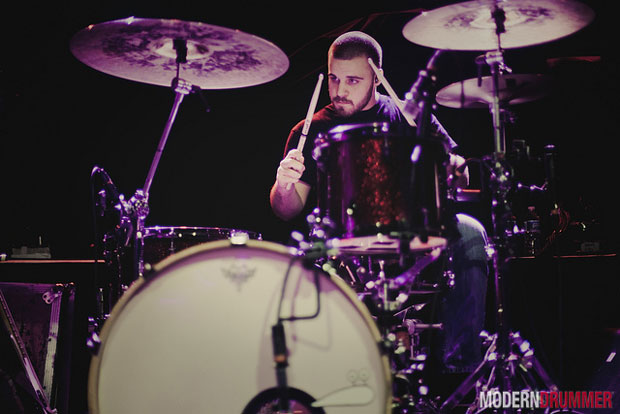 Hello! My name is Daniel Frazier, and I play in the band Transit. First off, I'd like to thank Modern Drummer for giving me this opportunity and letting me share my passion with you.
At the age of eight, I got my first kit on Christmas morning, and I can honestly say that it was the greatest gift I've ever received. For the last twelve years, drums and music have been my entire life.
I started out playing in bands with my brother and some close friends at the age of ten. We played local shows around our town for a couple years and rotated members a few times. (I cannot say the name of our band because it's too embarrassing.) Anyway, we weren't anything serious. We never left Massachusetts, and we drove to shows in my mother's minivan. We eventually broke up, and that was the end of it.
Enter Transit, the band I've been in for the past six years. It's been some of the best years of my life. I've gotten to meet so many people and see so many places. Call it cliché, but it truly has been an amazing experience for me. Not to mention I get to do it with my best friends—some of who I have been playing music with for the last ten years. They've been a huge part in molding me into the musician that I am today. This is really the only thing that I know how to do, and like I said, it's given me some of the best times of my life. Advertisement
This past April, Transit left for our first full US headlining tour. We've supported for the past few years, and we think that this is the perfect time for us to get out there and do a headliner. Our latest CD, Young New England, came out April 2 on Rise Records, we couldn't be more proud of it.
To wrap things up, my passion has opened up so many doors for me. Twelve years ago, drums started what I hope to be doing for the rest of life—making music.
For more on Daniel Frazier and Transit, visit facebook.com/transitmakesmusic.