Calzone/Anvil Cases Acquires Ascot Cases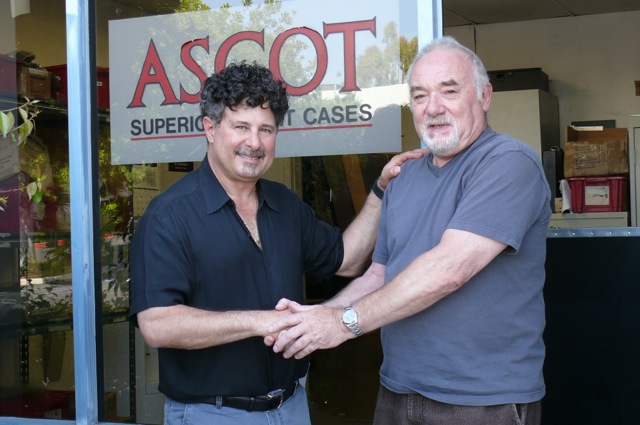 Calzone/Anvil Cases announced that it acquired the assets of Ascot Superior Flight Cases on May 31, 2013. Ascot Cases was founded by Rob Cooksey thirty-two years ago in Newbury Park, CA. Cooksey began as a touring roadie and production manager for numerous 1970s bands, ultimately becoming Deep Purple's manager before getting off the road and founding Ascot Cases. He directed his efforts towards providing the touring industry what he felt would survive life on the road. Ascot's unique "one box" fabrication processes and raw material components assured the company's products the respect of the touring industry.
Calzone/Anvil President Joe Calzone comments, "The acquisition of Ascot cases brings another level of protection to Calzone/Anvil product offerings in support of the touring world, as well as the expanding aerospace, trade show, and exhibit markets. Rob also brings a tremendous reputation among tour managers with his ability to deliver products on time and correctly, even under the most challenging delivery requirements. This coincides with our philosophy of exceptional customer service and support."
Cooksey adds, "I'd like to thank our many exceptional customers who have supported us through the years and tell them how excited I am to be a part of this team. I'm thrilled the Ascot name will live on through our incorporation. Advertisement
Cooksey will remain with the company as the key contact for his customer base in support of sales and designs. The Ascot facility will be relocated into the newly expanded Anvil Case factory in City of Industry, CA. Ascot's telephone number 805-498-6156 and email ascotrob@gmail.com will remain in operation. Please contact Rob Cooksey at 805-498-6156 or Joe Calzone at 203-352-6900 to learn more about the combined companies or to receive a quote on your case requirements.