Web Exclusive! <br>Mark Guiliana's Beat Music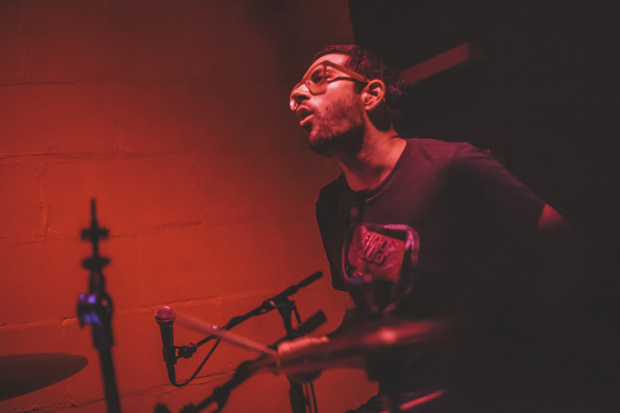 photo by Deneka Peniston
by RJ Johnson
Mark Guiliana may be best known for his work as a sideman with jazz musicians such as Avishai Cohen and Brad Mehldau, but the drummer has been increasingly involved with his own solo project, Beat Music. Guiliana and his band recently celebrated the release of their new EP, also called Beat Music (Rockwood Music Hall Recordings), a brief yet captivating work full of groove-based material that translates flawlessly into live performance.
The release party, which took place at New York City's Rockwood Music Hall on April 25, drew an eclectic crowd of listeners. Some, perhaps musicians themselves, seemed drawn to the band members' performances, specifically to Guiliana's meticulous and agile drumming. Others crowded the stage as soon as the music began, finding a perfect dance-floor environment in the grooves and electronic interplay created throughout the evening.
Guiliana's music seems to cater to a diverse audience; it certainly satisfied the crowd that crammed into Rockwood's tiny Stage 1 room for an unannounced second set following the band's sold-out performance in the larger Stage 2 space. Throughout both sets, Guiliana's band was masterful at creating a constant flow of energy and dynamics. Electronica is sometimes criticized for its inherent repetitive nature, but Beat Music kept the entire performance enthusiastic and interesting. The atmospheric creations of keyboardist Jason Lindner and electronics artist Steve Wall provided the perfect backdrop for Gretchen Parlato, who lent her ethereal vocal work to the tune "Heernt." Advertisement
Throughout the night, it was Guiliana's drumming that remained the focal point. Mark's style could be described as organic with an incredible amount of rhythmic precision. The drummer's ability to lend his virtuosity to a genre of music most often associated with drum machines and laptops speaks to both his creativity and musicality.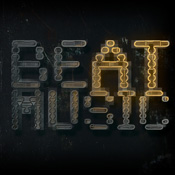 The EP Beat Music is full of textural explorations that are solidified by the interplay between Guiliana and electric bassist Tim Lefebvre. The individual tunes are strung together with electronically manipulated excerpts taken from various speeches discussing artistic values and the whims of the nation, as heard on "Public Interest." The album's opening track, "Please Hang Up," bases its form on a recording of a telephone operator.
A unique aspect of Beat Music, and of the self-titled release, is the foundation created by Guiliana. He is able to simulate the pinpoint accuracy of a drum machine while retaining the natural timbre and feel of a live drummer. In fact, his kit is not manipulated electronically at all, yet his rhythmic and dynamic precision are nearly equal to that of a computer. Advertisement
Guiliana's full-length album, A Form of Truth, was released just two weeks before Beat Music. This recording features a larger ensemble and focuses more on instrumental songwriting with an eclectic approach to composition. The music draws from a heavier rock influence than Beat Music, owing especially to the lead guitar work of Nir Felder. The album's opening track, "You're My Hero," which is closer to the material on Beat Music, features Guiliana's drumming as the focal point, along with a combination of deep electric bass grooves and reverb-soaked keyboard work.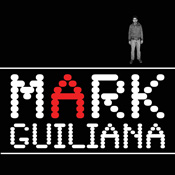 Other tunes on A Form of Truth are pared down and feature a smaller, more standard group of instruments. "I Should've Cheated on You" is closer to a wordless rock ballad than an electronic soundscape. The tune begins in a very slow tempo with a simple groove set up by Guiliana, backed by bass and rhythm guitar. The amount of emotion conveyed by such a small ensemble is highly effective. This track is a testament to the band's ability to surprise listeners with a more organic approach when compared with the heavily electronic music found on Beat Music.
When asked about the production of Beat Music and A Form of Truth, as well as how much of the music was recorded live or overdubbed, Guiliana says, "The songs 'Please Hang Up,' 'Public Interest,' and 'Spirit Animal' came from a trio session of Jason Lindner, Tim Lefebvre, and me. We set up in the same room, and we improvised a great deal, but with specific parameters. Advertisement
"'Public Interest' was actually fairly through-composed in advance, so that was just a matter of getting the best take and the best performance that captured the composition. But for 'Please Hang Up' and 'Spirit Animal,' I brought in specific parameters that I wanted to work within, which were more general guidelines of a sonic realm that I wanted to communicate. But really, in both of those performances, those takes, as they appear on the EP, are a product of us playing in the same room, creating in the moment. Then I took that session home and did a good bit of editing, but I didn't add any additional performances. I added quite a bit of samples and electronics and more ambient things, but the performances were all captured live, and we were all playing together.
"On 'I Have an Idea,' that's actually a MiniDisc recording from a duo gig that Tim Lefebvre and I played. I really loved that minute and a half, and I actually enjoyed the timbre that the recording had. It was pretty low-fi, but it had a lot of character. Then the song 'Coin Castle' is a live drum performance, but the rest is synths that I played, so that was kind of production heavy; I had to go back and do the synths at a later time. The final song, 'Heernt,' is a remix by Stix Beiderbecke, which is Zach Danziger's moniker. Zach's track is actually a remix of the version that's found on A Form of Truth. It's interesting, because the records were made very differently. The EP was made over the course of about two months, and then the full-length was made over the course of about three years."
Guiliana also comments on the personnel he's been using since making the shift to his own music. "Everyone involved lives in New York," he says. "I'm lucky to say that I was a fan of a lot of these guys before I met them. I had all of Meshell [Ndegeocello]'s records, so I was certainly a fan, and I was grateful to get a call to play in her band. The first time I heard Tim [Lefebvre] was in Jojo Mayer's group around 2000, and I also heard him in Zach Danziger's group Boomish. Both of those groups were highly influential for me, and they're both really good examples of integrating electronic influences in a live form. All of these musical relationships are based on friendships first. I think that's what makes the musical bond that much stronger." Advertisement
Commenting on the influences that helped steer his current musical direction, and how they affect his work, Guiliana says, "I don't want to force any of my influences into my own music, but I really try to make myself vulnerable to those influences and allow them to be present, if it supports the music. What brought me to the drums was rock music in the early to mid '90s and drummers like Dave Grohl and Chad Smith. Really, what I take from that is energy, commitment, and confidence. Then I got heavily into jazz and went to college to study jazz and became saturated with Tony Williams, Elvin Jones, Roy Haynes, Art Blakey, Philly Joe Jones…. The list goes on and on. I think that was my biggest growth as a musician, when I was really focused and studying in that world. Every time I sit down, what's really present is the idea of improvisation, and that's probably my favorite element of making music."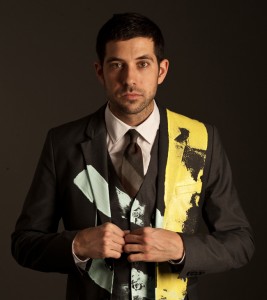 Guiliana then became heavily interested in electronica. "I got really excited about electronic music and artists like Squarepusher, Aphex Twin, Photek, and Venetian Snares," he says. "The first time I heard Squarepusher, it felt like the first time I heard Tony Williams."
These artists have also helped shape Guiliana's personal practice. "The electronic influence has given me the goal to really work on my time," Mark explains. "I have practiced trying to play machinelike. My goal is not to always be machinelike, but to know what that feels like. I'm always working on moving between the subdivisions. If I sit down to practice, I work on playing 8th notes to triplets and triplets to 16th notes, not letting myself slide and always trying to improve." Advertisement
Guiliana also elaborates on how and why he made the transition from acoustic jazz to live electronic music. "I don't really think of it as a transition," he says. "It's just that when I've had the opportunity to truly make my statement, I never worried about what it was going to sound like. I never tried to make it sound like anything. My only goal was to do my best to open myself up to my influences. I'm just trying to express what my brain sounds like. Four bars of 'Spirit Animal' could tell you more than a thesis of words. My criteria has just been making music that I believe in and being put into situations where I can grow as a musician, and then, when it's my opportunity to say what I have to say, don't compromise it. I want to do my best to say what I want to say, because, truly, that's the only chance that I have to do that."
Guiliana also explains why he issued A Form of Truth independently and then worked with Rockwood Music Hall Recordings to put out Beat Music. "For A Form of Truth," he says, "I had this dream of a label wanting to release it, and I think that's what delayed the whole process. Whereas with Beat Music, because it happened much faster, and Ken Rockwood at Rockwood Music Hall was just playing around with the idea of starting a label, he invited me to be a part of that. For A Form of Truth, it seemed like the easiest way was through Bandcamp, so I chose the digital option, and it was great. It was empowering to just put it out into the world. Even if five people buy it, it's better than it just sitting on my hard drive."
When playing with Beat Music, Guiliana uses a Gretsch Brooklyn series drumkit. He plays Sabian cymbals, including a prototype ride, a riveted crash, a splash, and a permanently closed set of mini hi-hats. Mark uses a thick set of Evans heads and Vic Firth 85A drumsticks. Advertisement
To purchase Beat Music, log on to rockwoodmusichall.com/recordings/. To purchase A Form of Truth, log on to markguiliana.bandcamp.com. And for more on Guiliana, visit markguiliana.com.