Last Chance! <br>Marley's Music Uprising Band Search Competition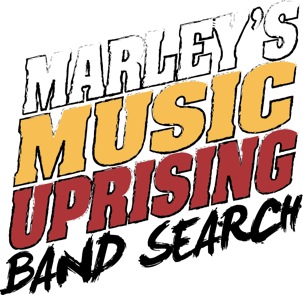 Marley Beverage Company, in partnership with Sonicbids, has launched Marley's Music Uprising, a contest to discover the next great sound inspired by reggae and influenced by the legendary Bob Marley.
"Our father's music inspires people around the world," said Stephen Marley, Bob Marley's son and ten-time Grammy Award winning artist and producer. "With Uprising, we carry on his spirit to support creativity and give voice to a new generation of artists that are following in his footsteps."
From May 2 to May 22, 2013, artists will submit original music via marley.sonichub.com to win a series of prizes including digital downloads, live performances at major summer festivals, a recording session at the Tuff Gong studio (tuffgong.com) in Kingston, Jamaica, and a track produced by Stephen Marley. Advertisement
Members of the Marley family, including Cedella Marley and Ky-Mani Marley, will select twenty-five artists or bands from all submissions to be featured on marley.sonichub.com. Fans will vote throughout the summer to select the top three bands to advance to the final round and perform live at one of three major music festivals, Sierra Nevada (Mendocino, CA), Electric Forest (Rothbury, MI), and Gathering of the Vibes (Bridgeport, CT). The live performances will be captured on video and featured on the website where fans will elect the winning act for the grand prize Tuff Gong recording session.
"Marley's Mellow Mood is inspired by the music and message of Bob Marley—peace, love, happiness, and tolerance," said Kevin McClafferty, CEO of Marley Beverage Company. "In a fast paced world, Marley's Mellow Mood stands to remind us all to take time to enjoy life. Through Marley Music Uprising, we are proud to celebrate the creative spirit and the legacy Bob has given the world."
Visit the Marley family's primary website at www.BobMarley.com and join the Official Bob Marley Facebook page at facebook.com/bobmarley.
See the sizzle reel for Marley's Music Uprising below: