25 Timeless Drum Books
What makes a great drum book? There's no single answer, as different books have been written to address a wide variety of styles and techniques. But judging by a recent poll in which Modern Drummer readers were asked to name their favorite volumes, a few characteristics stand out.
For starters, many of the books that have stood the test of time and are now considered classics have multiple applications. You can play just what's on the page and learn a lot, but you can also apply the exercises to different styles and musical situations. Another characteristic of a worthy drum book is its practicality. Good books are not just filled with page after page of mechanical exercises that may or may not relate to what you would play on a gig; they offer usable material that develops musicality along with technical skills. All of the texts cited here fit those criteria.
We compiled the list with the help of information gathered from several sources: the Modern Drummer website, the MD Facebook page, and a poll of the 2011 MD Pro Panel. The books are separated into categories, but due to their versatility some of them could fit into more than one slot. Within each category, the entries are listed in order of their popularity, based on the number of votes each one received from all the sources combined.

Advertisement
---
General Technique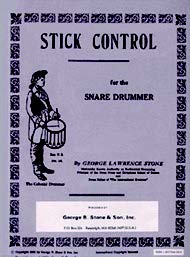 STICK CONTROL FOR THE SNARE DRUMMER
by George Lawrence Stone
(Alfred)
This book was at the very top of the popularity list. For decades it has been used by drummers and percussionists of all genres to develop the hands as well as hand/foot coordination. (Purchase here)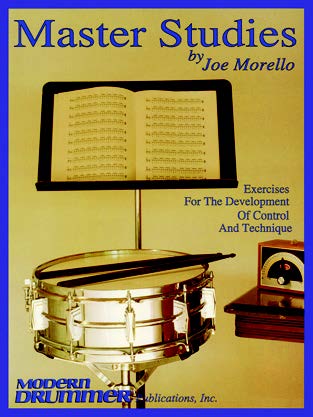 MASTER STUDIES
by Joe Morello
(Modern Drummer Publications)
When Joe Morello was studying with George Lawrence Stone, he would create his own variations of the Stick Control patterns. Master Studies includes those exercises, along with material that Morello himself used to develop his formidable technique. (Purchase here)
---
Rock/Funk Drumset
THE NEW BREED
by Gary Chester
(Modern Drummer Publications)
Gary Chester was an in-demand New York studio drummer in the 1950s, '60s, and '70s. He created the exercises in this book so that his students would have the independence and coordination to play anything they encountered. (Purchase here) Advertisement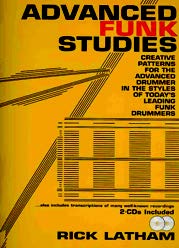 ADVANCED FUNK STUDIES
by Rick Latham
(Latham Publications)
This book became an instant classic when it was first published in the early 1980s, and it's still relevant today for developing the more linear style of playing that's characteristic of the funk genre. (Purchase here)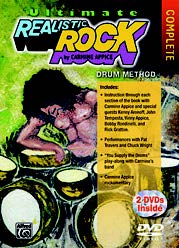 REALISTIC ROCK
by Carmine Appice
(Alfred)
The title says it all. Realistic Rock is filled with practical, usable beats from a drummer who helped define the modern rock style. (Purchase here)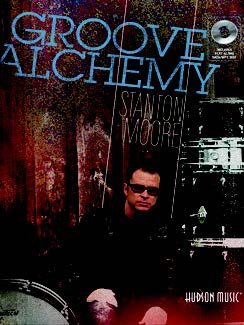 GROOVE ALCHEMY
by Stanton Moore
(Hudson Music)
Containing everything from historical funk beats to the latest patterns, this relatively new book/CD package has quickly earned its place among the classic instruction manuals. (Purchase here)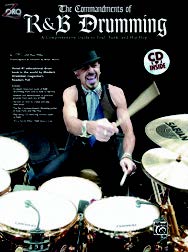 THE COMMANDMENTS OF R&B DRUMMING
by Zoro
(Alfred)
This in-depth historical collection of R&B grooves provides the foundation for soul, funk, and hip-hop drumming. (Purchase here)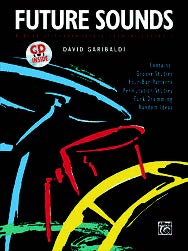 FUTURE SOUNDS
by David Garibaldi
(Alfred)
Future Sounds helps drummers develop sophisticated coordination as well as dynamic control and groove awareness. (Purchase here)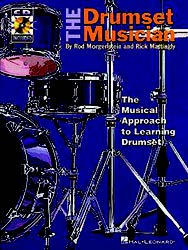 THE DRUMSET MUSICIAN
by Rod Morgenstein and Rick Mattingly
(Hal Leonard)
A book/CD package that takes the reader from the simplest beat and fill patterns to how to apply them to a variety of song styles. (Purchase here) Advertisement
---
Jazz Drumset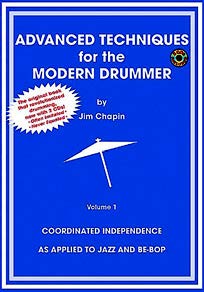 ADVANCED TECHNIQUES FOR THE MODERN DRUMMER
by Jim Chapin
(Alfred)
This is the legendary book that unlocked the secrets of "coordinated independence" as applied to jazz drumming. When Advanced Techniques was first published, many considered it unplayable; today it's taken for granted that an aspiring jazz drummer will master it. (Purchase here)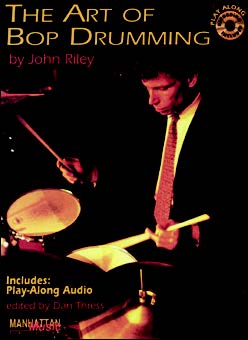 THE ART OF BOP DRUMMING
by John Riley
(Manhattan Music/Alfred)
Since its release in 1994, this book/CD package has established itself as essential in learning modern jazz from a technical as well as a philosophical standpoint. Many people who listed it also cited Riley's follow-up, Beyond Bop Drumming. (Purchase here)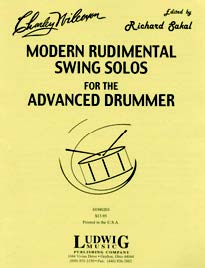 MODERN RUDIMENTAL SWING SOLOS
by Charley Wilcoxon
(Ludwig Music)
One of the first books to apply rudiments to the swing style. (Purchase here)
---
General Drumset Technique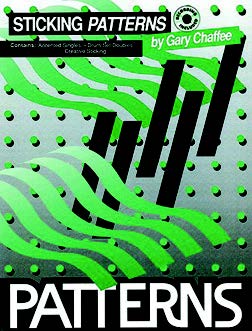 PATTERNS, VOLUME 1, 2, 3, 4
by Gary Chaffee
(Alfred)
Drummers such as Steve Smith and Vinnie Colaiuta swear by Chaffee's approach to teaching drumset coordination and independence. Chaffee's Linear Drumming book also received quite a few votes. (Purchase here) Advertisement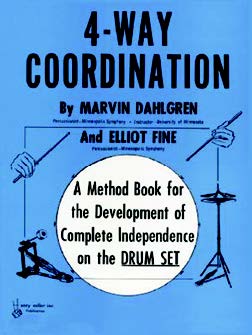 4-WAY COORDINATION
by Marvin Dahlgren and Elliot Fine
(Alfred)
This was one of the first books to help drummers develop coordination and independence between all four limbs, and its exercises are timeless. (Purchase here)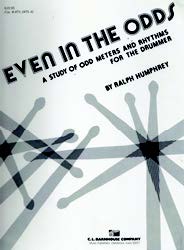 EVEN IN THE ODDS
by Ralph Humphrey
(C.L. Barnhouse)
Written by a drummer who has extensive experience playing odd times, with such artists as Don Ellis and Frank Zappa, Even in the Odds has helped countless players get comfortable with time signatures outside of 4/4. (Purchase here)
DRUMSET ESSENTIALS, VOLUME 1
by Peter Erskine
(Alfred)
Erskine starts at the beginning with this very musical approach to the drumset. (Purchase here)
---
Bass Drum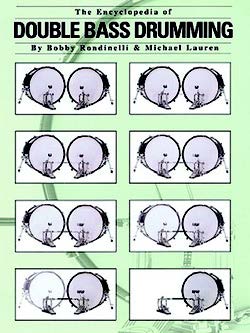 THE ENCYCLOPEDIA OF DOUBLE BASS DRUMMING
by Bobby Rondinelli and Michael Lauren
(Modern Drummer Publications)
With hundreds of warm-ups, beats, and fills, this is the most comprehensive double bass book on the market. (Purchase here) Advertisement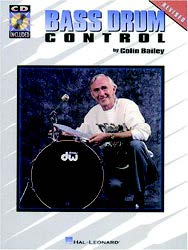 BASS DRUM CONTROL
by Colin Bailey
(Hal Leonard)
Written for single bass drum but adaptable for double bass, this longtime favorite helps players develop the ability to play the bass drum fluently. (Purchase here)
---
Brushes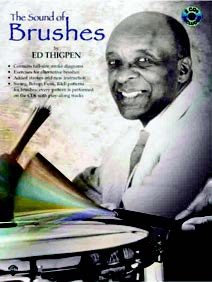 THE SOUND OF BRUSHES
by Ed Thigpen
(Alfred)
Considered by many to be the master of brush playing, Ed Thigpen authored this classic text—with accompanying audio tracks—which unlocks the secrets of what can be an elusive subject. (Purchase here)
(Note: The legendary Brush Artistry by Philly Joe Jones was also cited often, but it's not officially on the list because it has been out of print for so many years.)
---
Reading/Snare Drum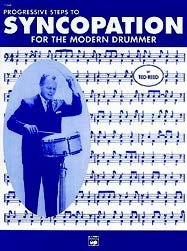 PROGRESSIVE STEPS TO SYNCOPATION FOR THE MODERN DRUMMER
by Ted Reed
(Alfred)
Only Stick Control received more votes than Syncopation, and it was difficult to determine which category to place this one in, as drummers and teachers have found so many ways to apply its rhythms to reading, technique, and coordination studies. (Purchase here) Advertisement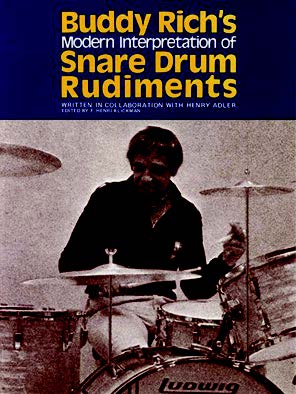 BUDDY RICH'S MODERN INTERPRETATION OF SNARE DRUM RUDIMENTS
by Buddy Rich and Henry Adler
(Music Sales Corporation)
This is the book that showed drummers that rudiments are not just for military drumming, and that they can even swing! (Purchase here)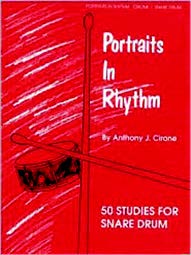 PORTRAITS IN RHYTHM
by Anthony J. Cirone
(Alfred)
If you can play the material in this book, you can handle just about any snare drum part you're likely to encounter. (Purchase here)
MODERN READING TEXT IN 4/4
by Louie Bellson and Gil Breines
(Alfred)
A good follow-up to Podemski's text, this book includes patterns that can be used much like the ones in Syncopation. (Purchase here)
---
World Music
AFRO-CUBAN RHYTHMS FOR DRUMSET
by Frank Malabe and Bob Weiner
(Alfred)
This classic text, one of the first formal courses on world rhythms, includes historical information, folkloric orchestrations, and contemporary applications for a variety of traditional Afro-Cuban feels. The similarly structured Brazilian Rhythms for Drumset is also highly regarded. (Purchase here) Advertisement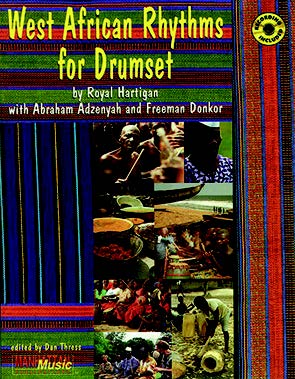 WEST AFRICAN RHYTHMS FOR DRUMSET
by Royal Hartigan
(Alfred)
This book focuses on drumset orchestrations of rhythms such as Ghanaian sikyi, adowa, gahu, and akom. Historical information and a well-recorded demo CD make this a vital study in exploring the origins of contemporary kit vocabulary. (Purchase here)
---
This piece originally ran in the December 2011 issue of Modern Drummer magazine.