39th Annual New York Metro Fest for Beatles Fans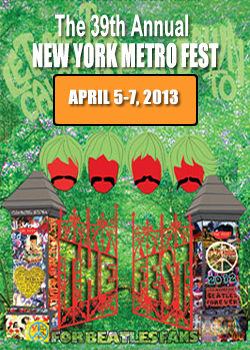 April 5, 6, and 7 at the Empire Meadowlands Hotel in Secaucus, NJ
Special guests and performers include Billy J. Kramer (featuring Liberty DeVitto on drums), legendary sax player Tom Scott, Beatles engineer Ken Scott, Beatles tribute band Liverpool (featuring Chris Camilleri on drums), Ringo Starr photographer Rob Shanahan, Herman's Hermits' Peter Noone, and producer/songwriter Mark Hudson.
For tickets and more info, click here.
To read an archived MD interview with Mark Hudson,
click here.