Shawn Murray of Willy DeVille and Ricky Byrd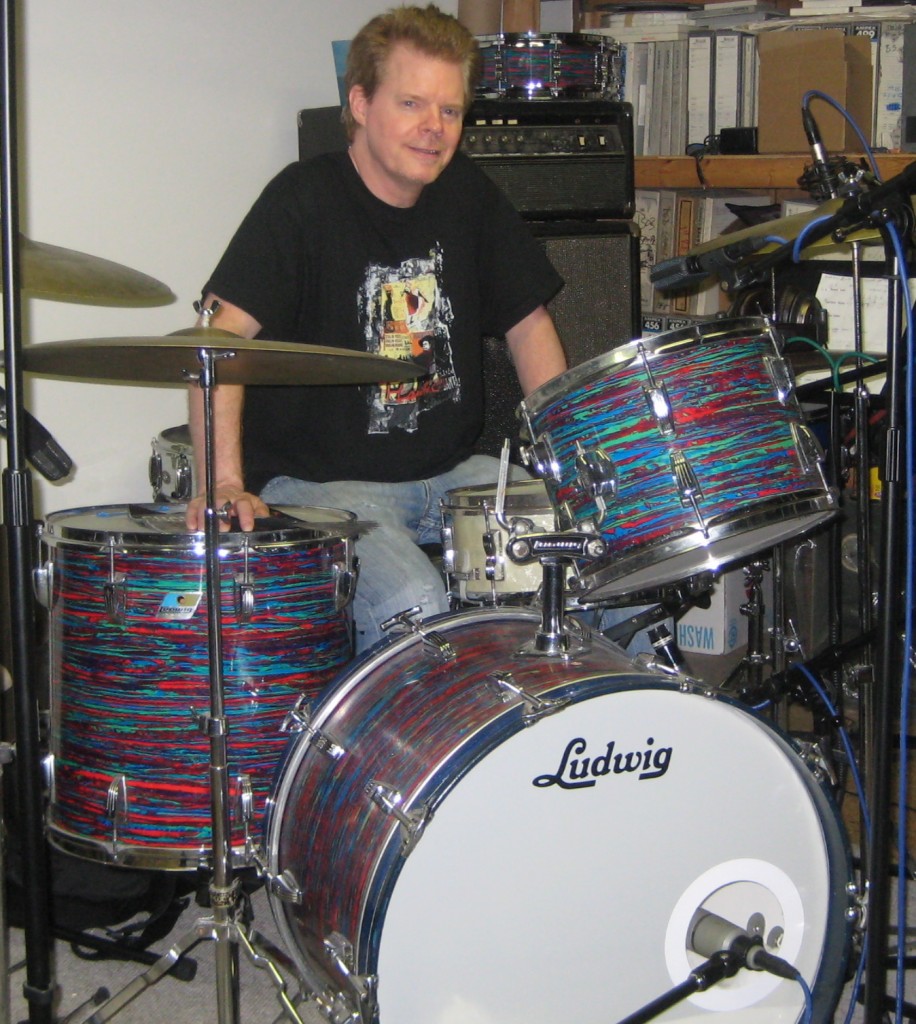 Hello, fellow MD drummers. My name is Shawn Murray, and I'm the long-time drummer with Willy Deville and the Mink DeVille band (1984-2008). I'm here to share my experience with playing on Roger Daltry guitarist Ricky Byrd's debut solo record, Lifer.
Ricky and I were introduced by Bob Stander, owner, producer, and bassist of Parcheesi Studios, back in 2010 and hit it off right away since we both came from the same background musically (Rolling Stones, Cream, Jimi Hendrix, Rod Stewart and the Faces, Ian Hunter, etc.). After stopping by Ricky's home and hearing his music (It was just him playing songs on his acoustic guitar), I was blown away! It had a blend of old-school '70s rock & roll that I really related to. I learned from Bob that Ricky hadn't made up his mind who he was using on drums yet for the record. Bob thought I would be right, since he knew my playing style, and suggested that Ricky should have me come down to play a track. It turned out to be "the perfect mix." Everything just felt right. Ricky is a true artist with a personality that is creative, funny, and always right on. Communication is a vital part of creating the sound and feel that the artist wants to bring to his recording. I remember asking Ricky about a particular drum fill he wanted in one of his songs. He thought for a second and said, "I want it to sound like you're falling down the stairs." We nailed it right away!
The drumset I used for the record was 1971 psychedelic Ludwig that Bob owned, plus a few Ludwig snares. One has a 6.5″-deep brass shell, and I got it from a friend who worked at La Baguetterie in Paris, France, and another was a 1958 WFL with a mahogany/poplar shell. Since we were going for an old-school '70s-style record, those drums fit in the mix nicely. Advertisement
Good music is always easy to play and to record. I think this is an awesome album, and I'm happy to be a part of it. It was a great adventure!
For more on Ricky's record, Lifer, visit www.rickybyrd.com.