Doug Jones of Taddy Porter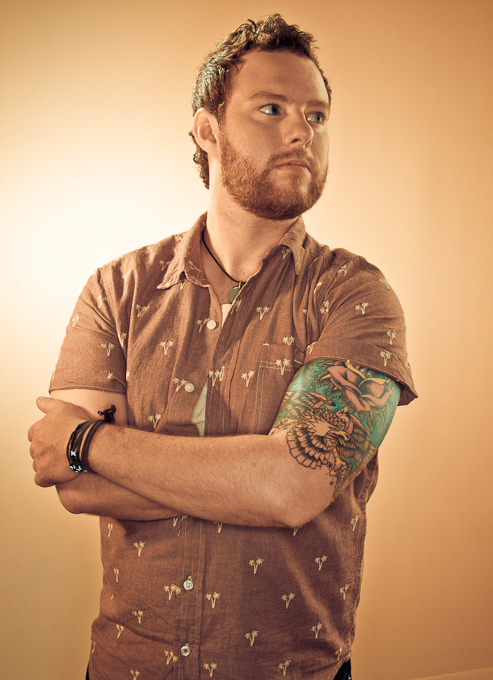 Hi! I'm Doug Jones from the Oklahoma rock band Taddy Porter, and I'm ecstatic to blog a second time for Modern Drummer.
Our first self-titled album gave me the opportunity to travel across the country and begin to get my feet wet as a touring drummer. We were a very green band when we recorded the first album, and I was terrified. My drumming style was basically just to hold it together and pray not to mess up. That being said, the touring that came from that album gave me the experience to expand and grow as a drummer. I have met and learned from some amazing drummers and drum techs along the way. These influences helped to shape the direction of my drumming, and in turn, my style of playing on our new album, Stay Golden, which will be released February 26.
Our record company gave us complete creative freedom on this album. With the help of some amazing producers, Mark Neil and Dave Cobb, we were able to capture a sound that we are happy to put our name on. To get the initial drum sound, we listened to a lot of Jimmy Hughes, Brenda Lee, and the Zombies. Those sounds sat perfect on a 1958 Gretsch round-badge kit with some 1950s Zildjians.
Our first album was meticulously recorded with modern techniques to obtain a clean, crisp sound. With this album, we not only changed our sound, but also our methods of writing to reflect a more accurate representation of our growth as a band. We wanted to use the methods and techniques of our idols to add more character than the typical recording process. We used minimal mics, a variety of vintage tube outboard gear, and we cut everything live to maintain the character and sonic nuances to make it sound like friends recording an album. Advertisement
After the release of Stay Golden in February, I am excited to hit the road again. The best teacher is experience, and I am looking forward to learning secrets from other drummers along the way. We learned a lot from the experiences on our first record, and I am sure we will continue to grow with the second. I am thankful for the hard work from our team to get us where we are, and I look forward to traveling around to the country to do what I love. Thanks for letting me ramble, and lookout for our album!
For more on Doug Jones and Taddy Porter, visit www.taddyporter.com.