Noted Jazz Drummer Pete LaRoca Sims Passes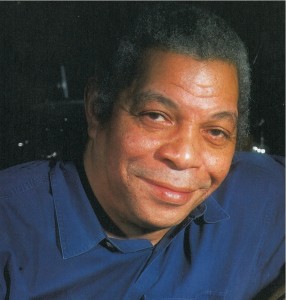 Pete LaRoca Sims, aka Pete LaRoca, whose résumé included jazz greats like Sonny Rollins and Freddy Hubbard, passed away on November 19 after a battle with lung cancer. He was seventy-eight.
In his interview with Sims in the May 1998 issue of Modern Drummer magazine, writer Ken Micallef wrote, "It was on alto saxophonist Jackie McLean's 1959 album New Soil that LaRoca, with the casual attitude born of subtle confidence, made his major statement. On the track 'Minor Apprehension' LaRoca foreshadowed the work of Tony Williams and the entire 'out' scene that became popular in the early '60s. LaRoca's solo on the piece is a classic of style and substance. Joining the edgy swing of Philly Joe Jones and Kenny Clarke with the odd-time architecture he heard in New York street character Moondog, LoRoca created abstract drum art while most stick-slingers were still dealing with the drags and flams of hard bop."
A memorial concert for Sims will reportedly be held on December 28 at St. Peter's Church in New York. To read MD contributor Hank Shteamer's recent blog about Sims, go to darkforcesswing.blogspot.com.
Photo by Paul La Raia.