South Florida Jazz Concludes Its 2011-12 Concert Series with The Bad Plus on June 9th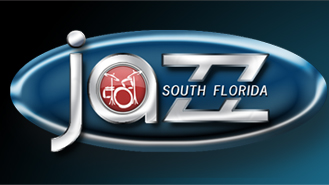 South Florida's premier modern jazz organization has been privileged to present some of the most creative musicians in modern jazz this year and fittingly concludes the season with The Bad Plus, a genre-busting piano bass and drums trio of highly accomplished and revolutionary players who have rocked the jazz world.
This concert takes place at the Rose & Alfred Miniaci Performing Arts Center on the Nova Southeastern University campus, Davie, Florida. Tickets are $40 ($30 for South Florida JAZZ members and $15 for students under age 25 with I.D.) and may be purchased from the Broward Center Box Office by calling 954.462.0222, option #4 in Broward County; also toll-free at 877-311-SHOW, as well as online at www.southfloridajazz.org, the presenting organization's official website.
The Bad Plus
For the past 10 years The Bad Plus has created an uncompromising body of work by shattering musical convention. The New York Times said the band is "better than anyone at mixing the sensibilities of post-'60s jazz and indie rock." Few jazz groups in recent memory have amassed such acclaim, and few have generated as much controversy while audaciously bucking musical trends. While the bulk of their output has been originals, they have famously deconstructed covers in the pop, rock, electronic and classical idioms. Their belief in a band ethos and "avant-garde populism" has placed them at the forefront of a new instrumental music movement resulting in ever-larger audiences. Advertisement
The threesome, pianist Ethan Iverson, bassist Reid Anderson, and drummer David King, has been exchanging musical ideas since their teenage years. In the late '80s, Anderson and King were two Minnesota high school kids playing in fledgling rock bands while simultaneously digging records by Coltrane and The Police. Anderson met Iverson in 1989 and then all three played together on a single occasion a year later before going their separate ways for ten years.
They reconvened for a gig in Minneapolis in 2000. Sparks flew, studio sessions for an indie release ensued, and suddenly The New York Times called their maiden voyage one of the best releases of 2001. The band signed with Columbia Records where they released These Are the Vistas in 2003, followed quickly by Give and then Suspicious Activity? In 2007 they released Prog, an album which balanced originals with spellbinding covers of Bowie, Bacharach, Tears for Fears and Rush. For All I Care, with Wendy Lewis, with its intriguing juxtaposition of rock and classical sensibilities, followed in 2009. Their latest recording is Never Stop.
Ten years ago, not one of these musicians could have predicted where The Bad Plus was going, how long it would last, or what it might become along the way. What they were sure of, though, was a fierce sense of commitment that has blossomed into artistic success. Advertisement