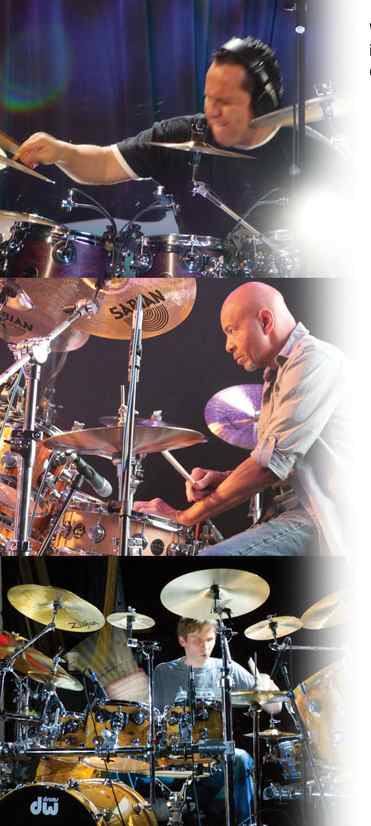 To help celebrate their 40th anniversary, DW is very excited to announce the first ever DW Days Latin America! This travelling festival will feature performances by Alvaro Lopez, Chester Thompson, and Marco Minnemann
Dates and locations for this inaugural tour are:
June 18, 2012 — Mexico City, Mexico
June 20, 2012 — Bogota, Colombia
June 22, 2012 — Quito, Ecuador
June 25, 2012 — Sao Paulo, Brasil
Each show will be a full event to hang out with fellow drummers, catch amazing performances, including a meet and greet session with the artists, and chances to win one of the many door prizes.
Please visit www.dwdrums.com/dwdays (or www.dwdrums.com/diasdw) often for updates on venue and ticket information. And don't forget to follow DW on Facebook and Twitter. They'll be posting all the latest DW 40th Anniversary tour news from the road.