March Web Update News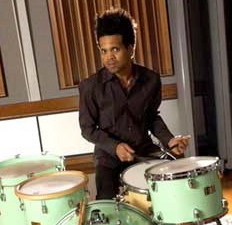 -Charley Drayton is on Roberta Flack's latest, Let It Be Roberta, and the Michael Landau Group's Organic Instrumentals. He's also been in the studio with saxman Mark Rivera, recording tracks for his upcoming record, and has been recording with Wayne Krantz, Dar Williams, Cold Chisel, and Fiona Apple. For more, read Drayton's MD archive article here.
-Stanton Moore is on Galactic's latest, Carnivale Electricos. Mike Dillon is on percussion. For more, visit galactic.com.
-Max Weinberg is on Bruce Springsteen's latest, Wrecking Ball. To watch a clip of the first single, "We Take Care of Our Own," visit YouTube.
-Eddie Bayers is on Willie Nelson's Remember Me, Vol. 1. Read Bayers' 2004 MD archive article here.
-Brent Fitz is on Slash's double-CD/DVD Live: Made in Stoke 24/7/11. To watch a live clip on Drum Hang, click here: drumhang.com/?p=261
-Carl Palmer, along with Emerson, Lake & Palmer, has signed an exclusive multi-year, multi-rights licensing deal for North America with Razor & Tie to reissue ELP's back catalog. The first release, The Best of Emerson, Lake & Palmer: Come and See the Show, is available now. Later this year, newly expanded, remastered editions of the band's first six albums will be released. For more on ELP, visit emersonlakepalmer.com, and for more on Razor & Tie, visit razorandtie.com.
–Drum Industry vet Rick Drumm has a debut CD, Return From the Unknown. Drumm has studied with Ed Shaughnessy, of Tonight Show fame, and played in the U.S. Air Force band and Ringling Bros. band. For the past thirty years, he's juggled a high-powered career—most recently as president of D'Addario & Company—along with his passion for playing drums. In 2009, Drumm was diagnosed with non-Hodgkin's lymphoma and had to undergo chemo. During the illness, he called together the musicians on this CD and did a house concert. The band decided to write new music and come back together when Rick was better, and this CD is the result of that gathering. Twenty-five percent of the proceeds from the disc will go to Strike a Chord, a nonprofit that provides musical instruments and music lessons to children with life-threatening illnesses. Check out the track "Fatty Necrosis Sings the Blues" here. Advertisement
-Henry Cole and his Afrobeat Collective are celebrating the release of Cole's debut album, Roots Before Branches. To watch a live performance, go here.
-Aaron Comess is on Joan Osborne's latest, Bring It on Home, her first album of handpicked vintage blues and soul songs. For more, visit joanosborne.com.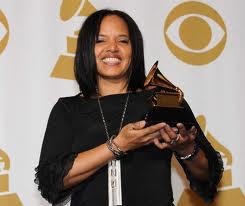 –Congratulations to MD 2012 Pro Panelist Terri Lyne Carrington on her first Grammy as a leader. Her ambitious cross-genre production The Mosaic Project—her debut album on Concord Jazz and her fifth overall—won the Best Jazz Vocal Album category.
-Corky Laing, longtime drummer with the legendary classic rock band Mountain, has a new band called the Memory Thieves. Laing, who via Mountain's 1970 hit "Mississippi Queen" has done as much as anyone in Western culture to turn the cowbell into a rock 'n' roll staple, recently put the new band together with lead singer and manager Josh Horton. For more, visit facebook.com/memorythieves.
–Now that the finalists have been chosen for the American Idol season 11 Hollywood eliminations, the mentoring sessions begin. The finalists are guided by a music superstar in preparation for their next week's performances. The guest artist works directly with the band—with Russ Miller on drums—and the band then records live in the studio. The final arrangement is sent to be charted and prepared for the on-air performances for the eliminations the next week. For more on Miller, visit www.russmiller.com. Advertisement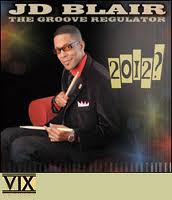 -J.D. Blair's new CD, The Groove Regulator, is out now on Vix Records (www.vixrecords.com).
-Jamie Perkins is on tour with the Pretty Reckless. Visit the band online at www.theprettyreckless.com.
Sign up for the MD e-newsletter, The Wire, and read about all your favorite drummers and more at moderndrummer.com.