Karriem Riggins To Perform With Paul McCartney At Upcoming Grammy Awards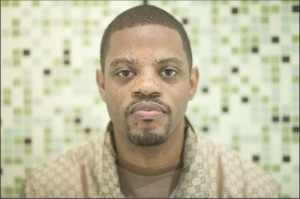 Drummer and producer Karriem Riggins is featured on Paul McCartney's album Kisses on the Bottom, which was released on February 7. The album includes guest appearances by Eric Clapton, Stevie Wonder and three-time Grammy Award winning jazz vocalist/pianist Diana Krall. Riggins will be performing with McCartney, who will be named the 2012 MusiCares person of the year, at the organization's gala in Los Angeles on February 10 and also at the Grammy Awards on February 12.
Aside from currently playing with Krall, Riggins has performed and appeared on recordings with jazz legends like Oscar Peterson, Mulgrew Miller, Herbie Hancock, and the late Ray Brown. He's also worked within the hip-hop world as a musician and producer, Common, the Roots, and Erykah Badu.
Riggins is currently recording his self-titled debut album. Additionally, he is planning to release an instrumental album, Alone Together, on Stones Throw Records this summer.
For more information and updates, please visit karriemriggins.com.