Dec Web Update News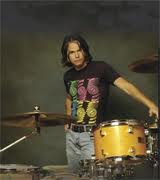 L.A. session drummer Robin Diaz is an official member of Daughtry. You can hear Diaz on the band's latest release, Break the Spell. For more, visit www.daughtryofficial.com.
David Garfield has produced and reissued Brotherly Love, a solo project by Toto/session bassist Mike Porcaro originally recorded in 2002. The CD features a who's who of musicians including drummers Steve Gadd, Gregg Bissonette, Bernard Purdie, and John "JR" Robinson. For more, visit www.davidgarfield.com.
Jellyfish's Bellybutton and Spilt Milk will be released on Omnivore Recordings in January 2012 for the first time on vinyl, in limited editions. Jellyfish was formed in San Francisco by drummer/singer-songwriter Andy Sturmer and singer-songwriter Roger Manning. For debut album Bellybutton, the duo rounded out the lineup with guitarist Jason Falkner and Roger's brother Chris Manning on bass. The follow-up, Spilt Milk, was created by the founders with help from Jon Brion, Lyle Workman, and T-Bone Wolk. The group disbanded in 1994. For more info, visit http://omnivorerecordings.com.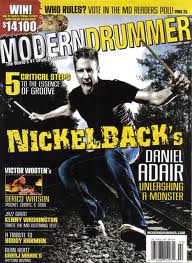 Daniel Adair and Nickelback return with Here and Now. For more on the band, visit www.nickelback.com.
Alicia Warrington has joined the Los Angeles–based pop-punk trio the Dollyrots. For more, visit www.facebook.com/OfficialAliciaWarrington.
Stephen Pitkinis on Elliott Brood's Days Into Years. For more, check out www.elliottbrood.com.
A.J. Johnson is on Cuff the Duke's Morning Comes. For more, visit www.cufftheduke.ca.
Andrew Spence and his U.K. band Starseed released their debut single, "Shine," in the U.S. on December 6. Look for the full-length in early 2012. For more on the band, visit www.planetstarseed.com. Advertisement
Fred Eltringham is on David Nail's new album, The Sound of a Million Dreams. You can also catch Eltringham and Matt Chamberlain on the Pistol Annies' Hell on Heels. For more on Eltringham, visit his Vater artist page at www.vater.com/artists/artistpage.cfm?ID=416&Country=artists.
Terry Silverlight has a new CD, In Concert. The live show was recorded at NYC's Bitter End with Barry Miles, Will Lee, David Mann, and Tabitha Fair. For more on Silverlight, visit www.terrysilverlight.com.
Dominick Magnotta is on Otis's latest, Music Elevator. For more, visit www.brooklynotis.com.
Nir Z is on the upcoming solo CD by Memphis Broadway star Bryan Fenkart, titled Simple & Grey. For more, check out www.bryanfenkart.com.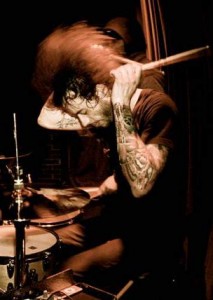 Aaron McVeigh is on Foxy Shazam's new one, out in January, titled The Church of Rock and Roll.  For more, visit www.foxyshazam.net.
Omar Hakim and Nick Vincent are on Justyna Kelley's Over the Moon. Drummer Guy Eckstine produced this debut CD. Watch the EPK here: http://youtube/RsnoGYzaQr4
Sign up for the MD e-newsletter, The Wire, and read about all your favorite drummers and more at moderndrummer.com.