Keith Langford from the Gourds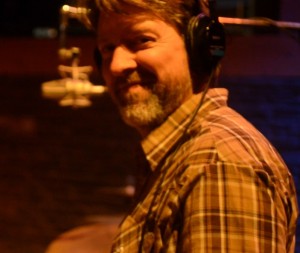 Hello, MD! It's Keith Langford here from the Gourds in Austin, Texas. I'm writing to tell about my recent experience recording at Levon Helm Studios in Woodstock, New York, a.k.a. the Barn.
The Gourds have been churning through the Americana music world since the early '90s, with ten records under our belt. It's impossible to play in our genre and not have great appreciation for the Band and of course Levon Helm's drumming and singing. We were extremely fortunate to have been able to record at Levon's studio and to have his guitarist Larry Campbell as our producer.
I grew up listening to the Band and Levon's drumming. My father blasted that music in our maroon station wagon, where my sister and I giggled at Rick Danko's voice while rolling around in the back. My style has changed over the years, but it always comes back to that Levon-like traditional zone: having a rhythm/beat with a purpose, listening for the song first, and dynamics that don't seem to end up on the overly loud side too often.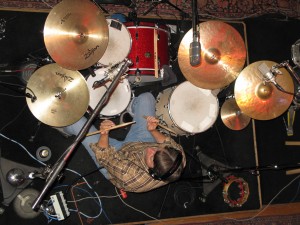 Levon and I both play Gretsch USA custom drums. For years I used my father's '50s Gretsch, but recently I bought a new one with an 18″ kick. Levon uses the same kit but has a 20″ and also a 22″ option. When we recorded, I used both of his kicks and snare. Levon also has a pair of Ludwig toms (a gift from Ringo Starr) that Justin Guip (our brilliant engineer) suggested I set up. It was a bit of a risk musically, employing those big fat-sounding toms within our musical scene, but they ended up working beautifully within the songs. These drums, coupled with coveted cymbals from my crazy Austin friend Travis, made for an interesting-sounding kit. Advertisement
The experience of recording in Woodstock and meeting one my drum heroes was beyond wonderful. I think Levon wanted to create a relaxed environment for studio creativity, taking the "phoniness" out of it, as he's said. This is exactly what I experienced, and everyone in our band will remember that session for the rest of our lives!
For more on the Gourds, go to www.thegourds.com.