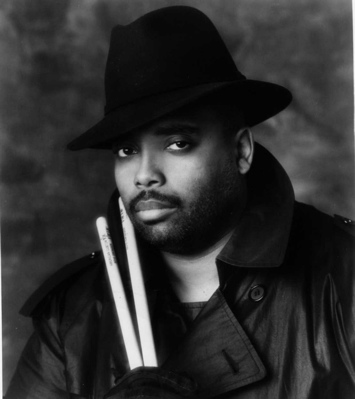 Reedus was known for consistently lighting a fire under musicians of every stripe. "Tony was not only a great drummer who played with exceptional depth of feeling that was very danceable," recalls esteemed jazz drummer Lewis Nash, "he was also very funny. He could have you cracking up in no time. Many musicians loved his feel and ride cymbal playing."
United, Lotus Flower, Night Music, Time Is Right, and Master Of The Art. Reedus also recorded three albums as a leader, The Far Side (1988, Jazz City), Incognito (Enja, 1989), and Minor Thang (Criss Cross, 1996).
Reedus was in heavy demand as a session and touring drummer as well. His discography contains titles by trumpeter Freddie Hubbard, vibraphonist Milt Jackson, saxophonists Benny Golson and Kenny Garrett, pianists James Williams and Harold Mabern, and even a recording (Waltzin' With Flo) with Berklee instructor Alan Dawson, playing drums to the leader's vibraphone. In all, Reedus recorded over one hundred albums.
Though already enjoying a successful drumming career, Reedus (who departed Memphis State University to join Woody's Shaw's band) returned to college to earn a B.A. in music from Rutgers University–New Brunswick in 2005.
Regarding his massive swing beat, Reedus told the Newark Star-Ledger, "It's a heavy feeling that makes people want to pat their feet, sway back and forth. When people come to see you play, they want to escape, they want to feel good. Music is a celebration of life that comes from the heart."
Reedus died in 2008 at the age of forty-nine.