Tosin Aribisala: Afrikan Rhapsody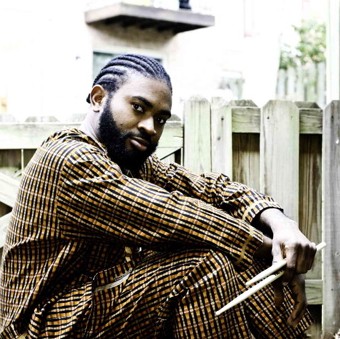 Aye, MD faithful readers! My name is Tosin Aribisala. It is an honor for me to write a blog for this awesome drummers' magazine. I have been an ardent reader and subscriber to Modern Drummer for over eleven of my twenty-three years playing the drumset.
When I was growing up, I started with the hand drums in my church back in Nigeria. We had traditional drums like bembe, four-corner conga (because it was square-shaped), shekere, agogo (cowbell), and the talking drum. Eventually, on November 21, 1987, I played the Western drumset for the first time. It was a big surprise for me and for some of my friends. We were surprised because we could not imagine that one person could play five to eight drums at the same time, using both the upper and lower limbs to produce rhythms. Anyway, ever since I gravitated towards the drumset, there has never been a turning back for me.
In my formative years, I applied most of my hand drum techniques to the drumset, and this process led to my concept of polyrhythmic expressions on the set. Since in African drum circle it usually takes two or more drummers to lay a polyrhythm, I decided to complement that rhythmic perspective on the drumset. I later had a teacher who taught me the rudiments and how to read drum notation, in addition to my music theory classes in high school and later in college. My musical influences include Art Blakey, Tony Allen, Fela Kuti, Bob Marley, Manu Katché, Bill Stewart, Billy Cobham, Sting, and many more. Professionally, I have recorded, performed, and toured with different artists of varied genres: Femi Kuti, Yerba Beuna, Julie Dexter, Antibalas, and the list goes on. Advertisement
Currently I teach privately and conduct workshops at colleges and some elementary schools. I am also promoting my Drum Monologue project—a collection of some lyrical, groovy, polyrhythmic and compositional solos on the drumset. And I am the music director for a group called Afrikan Rhapsody.
I'd like to send a big thanks to the Vic Firth stick company for all their support. You can check out some of my videos at www.youtube.com/tosinmusik.