Mayhem Week! Chris Raines of Norma Jean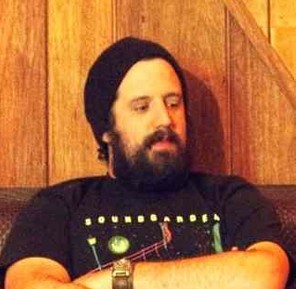 Hey, everyone! The 2010 Mayhem Festival is going by way too fast. We're playing the Silver Star Stage with Atreyu, In This Moment, Winds Of Plague, and 3 Inches Of Blood. Everyone is super cool, and we've had amazing shows and crowds to start the tour. We're playing a very eclectic set and flip-flopping a couple of tracks from our new record, Meridional.
I've recently switched over to DW drums and can't be happier. I'm playing a Collector's series maple kit with a black wrap and all black hardware: 6 1/2×14 aluminum snare, 18×24 kick, 8×12 rack, 14×16 and 16×18 floors. I can't believe how much depth and low end the floor toms have. I had DW create my kick and floor tom shells with their new VLX technology, which incorporates 6-ply shells with plies running vertically and horizontally. I'm using Sabian HHX cymbals, Pro-Mark 5B Signature sticks, and Remo heads, including Emperors on top and Ambassadors on the bottom all the way around and a Powerstroke 3 on the kick.
I've been spending a lot of time hanging with Jeff Fabb, the drummer from In This Moment. He's such a rad guy and a great drummer. We've been drum-nerding since day one, talking drums, gear, different tunings, etc. We spend most of the time before we play fine-tuning, cleaning, and warming up for the show. Advertisement
I spent most of day two roaming the fest and hanging with Thomas Pridgen. We talked drums and about his new project, The Memorials. Thomas is a great dude and an amazing drummer. We're all stoked to hear the new Memorials record.
I spent the second night of the tour watching Rob Zombie and Korn. As my buddy Thomas would say, Rob Zombie can be summed up in two words: hella entertaining. Korn was extremely heavy and tight. I have to say I am pretty floored with Ray Luzier's chops. He has everything in one package: style, power, speed, and stamina. I could go on forever about how great a player he is. Toward the end of their set Ray has as much power and groove as he did with the first hit! He has really taken Korn's live show to the next level.
I'm super-stoked on the tour and about all of the rad people I've had the opportunity to meet. Come to one of our signings and talk drums!