Roger Taylor: Queen's Big Beat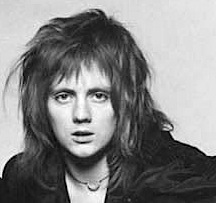 Queen was one of the most influential rock bands of the '70s and '80s, and continues to be massively popular today despite the untimely death of lead singer Freddie Mercury nearly twenty years ago.
Churning out hit after hit, Mercury and the band were known to adhere to the adage "go big or go home"—big personalities, big concerts, big light shows, and big songs, such as the operatic rock classic "Bohemian Rhapsody." In the case of drummer Roger Taylor, this meant big drums in size and sound. Taylor's straightforward yet musical style helped propel Queen to international stardom.
Taylor was born in 1949, and though he was completely self-taught, his natural feel for the drums and sink-or-swim mindset eventually led him to form the band Smile with guitarist Brian May. Soon Freddie Mercury and bassist John Deacon came into the picture, and Queen was born. Advertisement
From the very beginning, drumming was only one of Taylor's contributions to the band. He also composed songs, including the favorite "I'm In Love With My Car" and the hits "Radio Ga Ga" and "A Kind Of Magic." He often sang as well, providing backing and, on occasion, lead vocals.
Taylor has occasionally put the sticks down to compose, play guitar, and sing on side projects such as the Cross, establishing a respectable solo career in the process. Taylor and Brian May have sporadically recorded and performed as Queen since Freddie Mercury's death (John Deacon effectively retired in the late '90s), and in 2005 embarked on a several-year partnership with Bad Company singer Paul Rodgers. Billed as Queen + Paul Rodgers, the group toured and released the 2008 studio album The Cosmos Rocks, as well as several live albums and DVDs.