Mikkey Dee: The Engine of Motörhead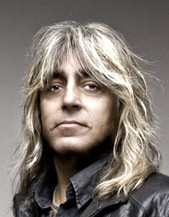 Mikkey Dee, who was born in Gothenburg, Sweden, in 1963, first broke out with King Diamond in the mid-'80s, playing on the albums Fatal Portrait, Abigail, Them, and Conspiracy. In 1992 Motörhead front man Lemmy Kilmister called him (reportedly for a third time) to replace Phil "Philthy Animal" Taylor, and he has been the band's drummer ever since, appearing most recently on their Motorizer album.
"I've been in bands that were great musically, but that didn't have the rest of their stuff together. And I've been in bands where I just wasn't happy with the music," Dee told MD. "But I really feel I've got it all with Motörhead. The music is great, the guys are great, and they've been doing it so long it seems they're just going to keep playing until they die!"
Mikkey has also appeared on Dokken front man Don Dokken's 1990 debut, Up From The Ashes, Helloween's 2003 album, Rabbit Don't Come Easy, and Pain's 2007 release, Psalms Of Extinction.